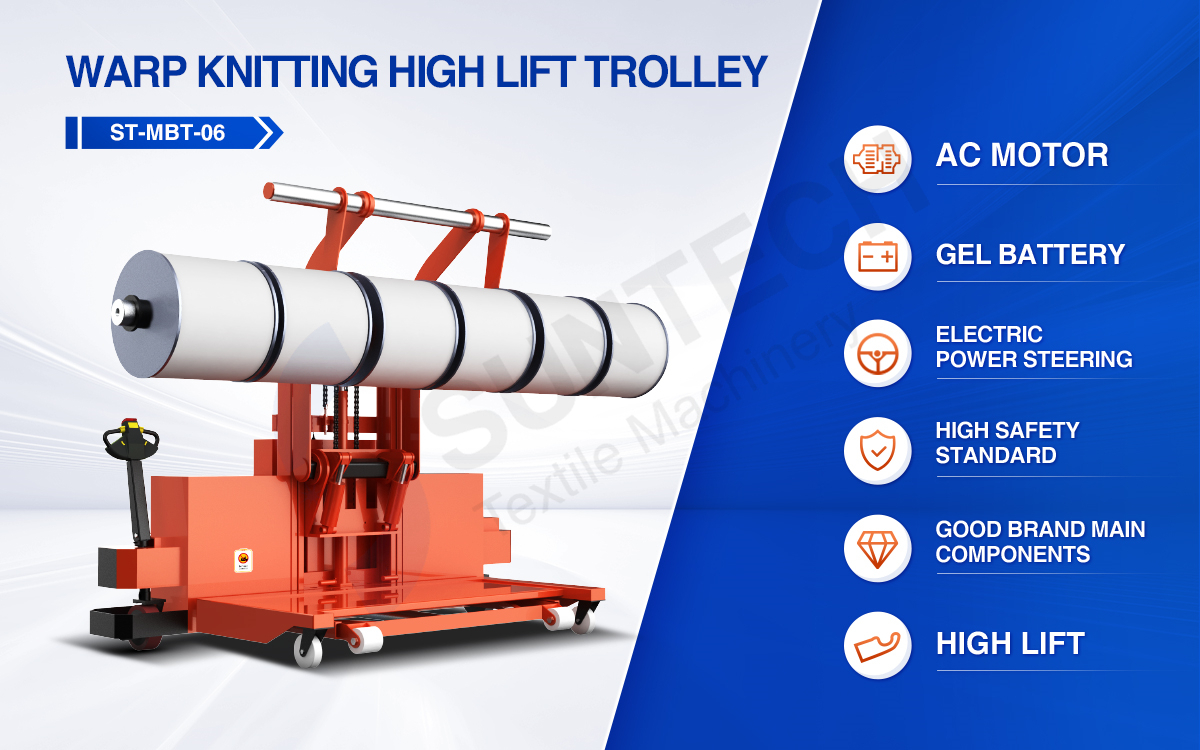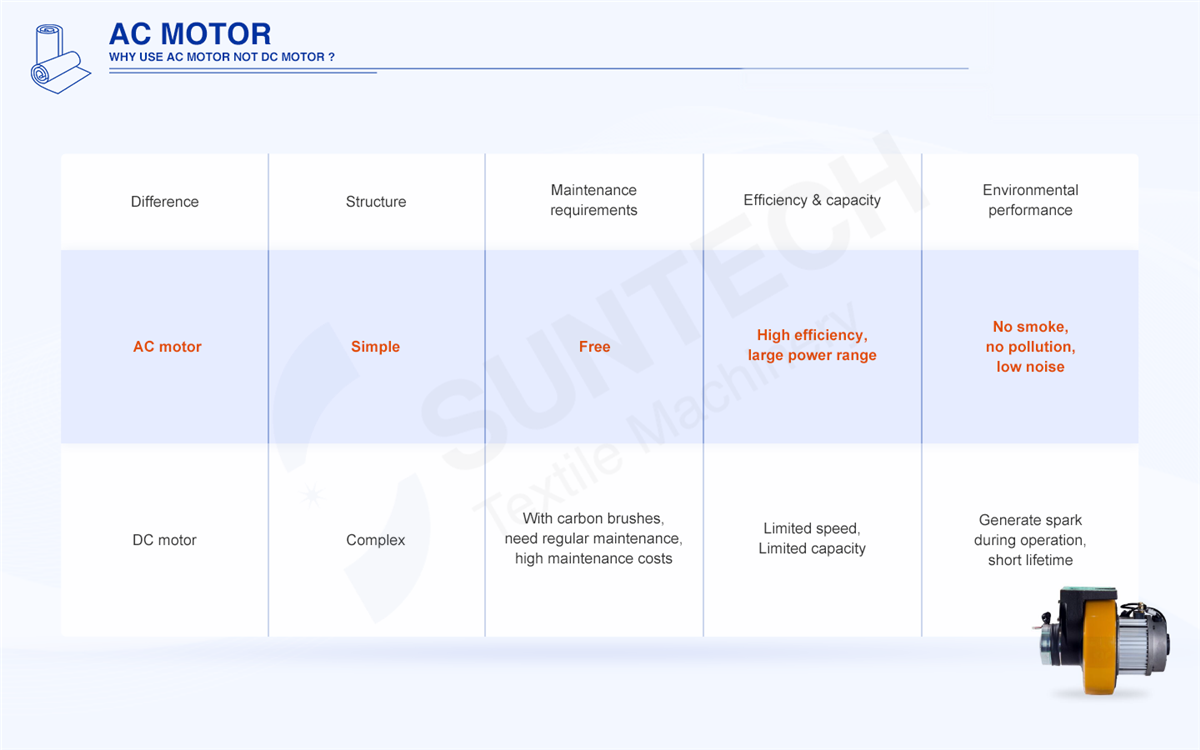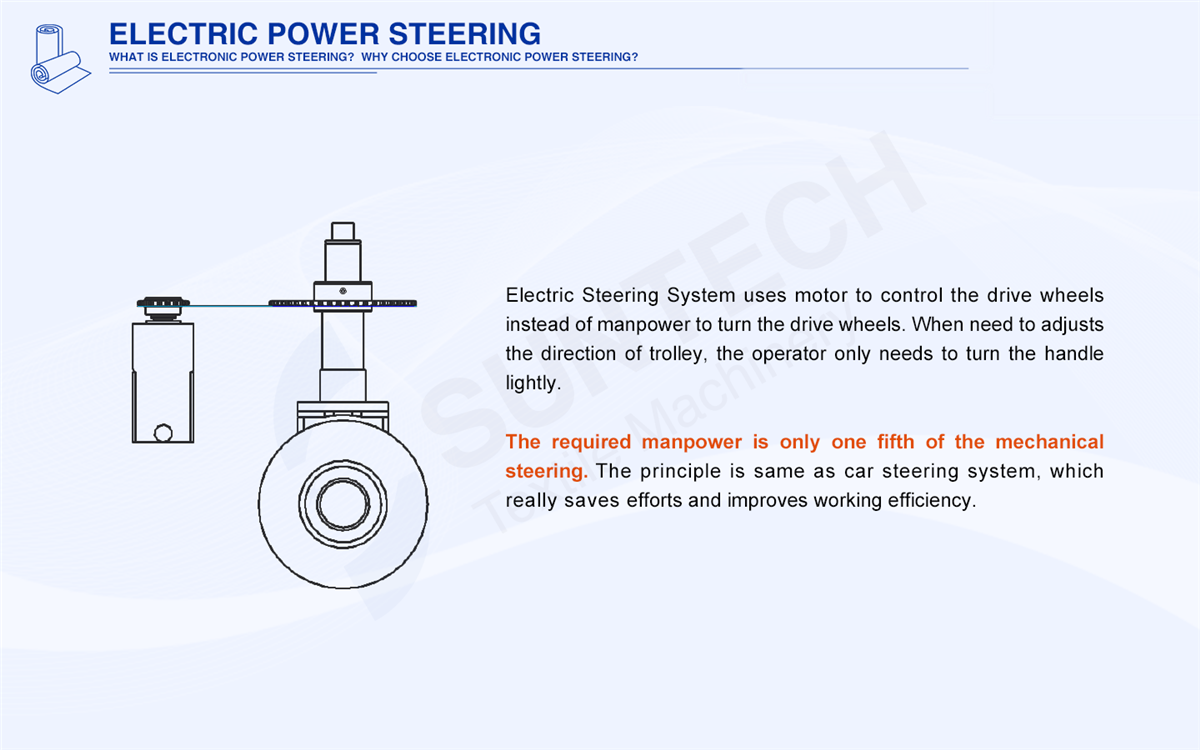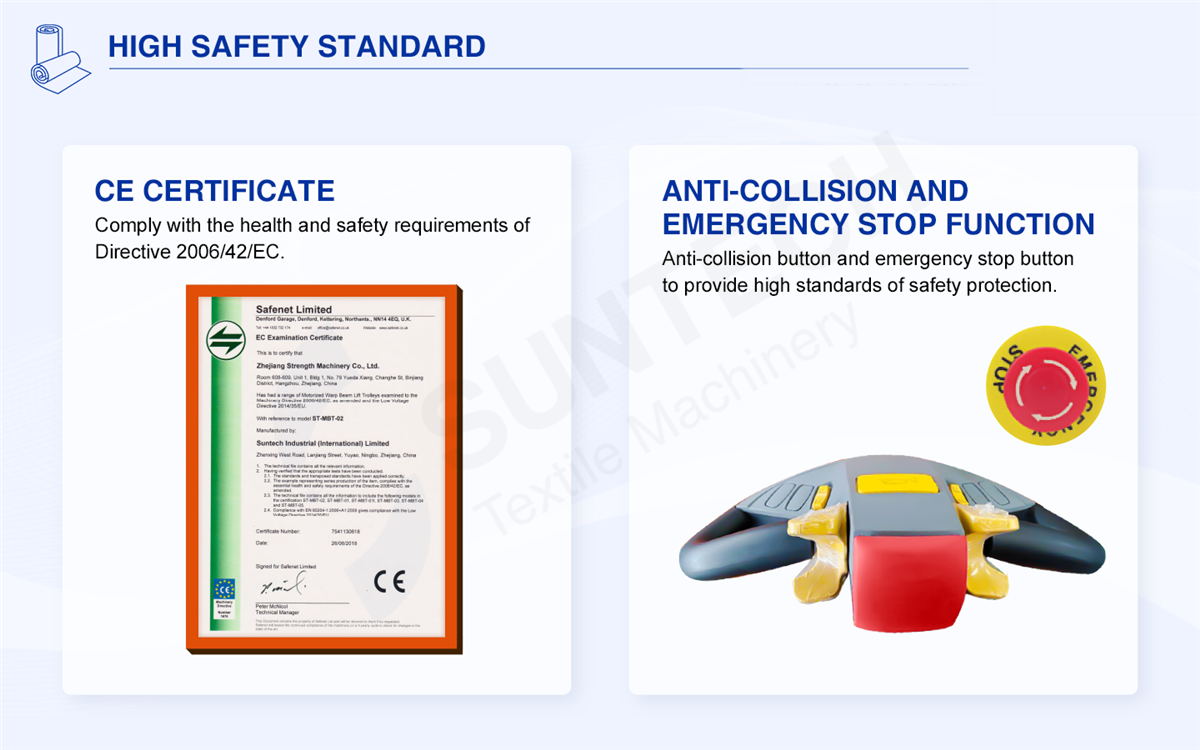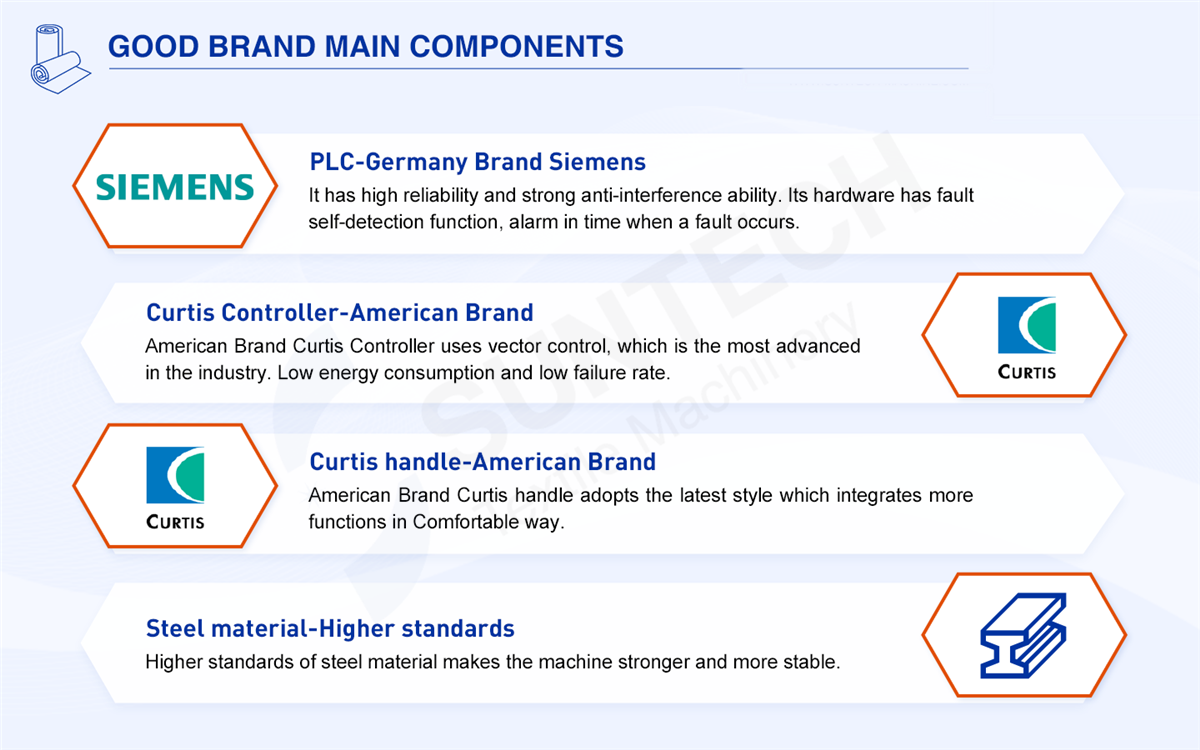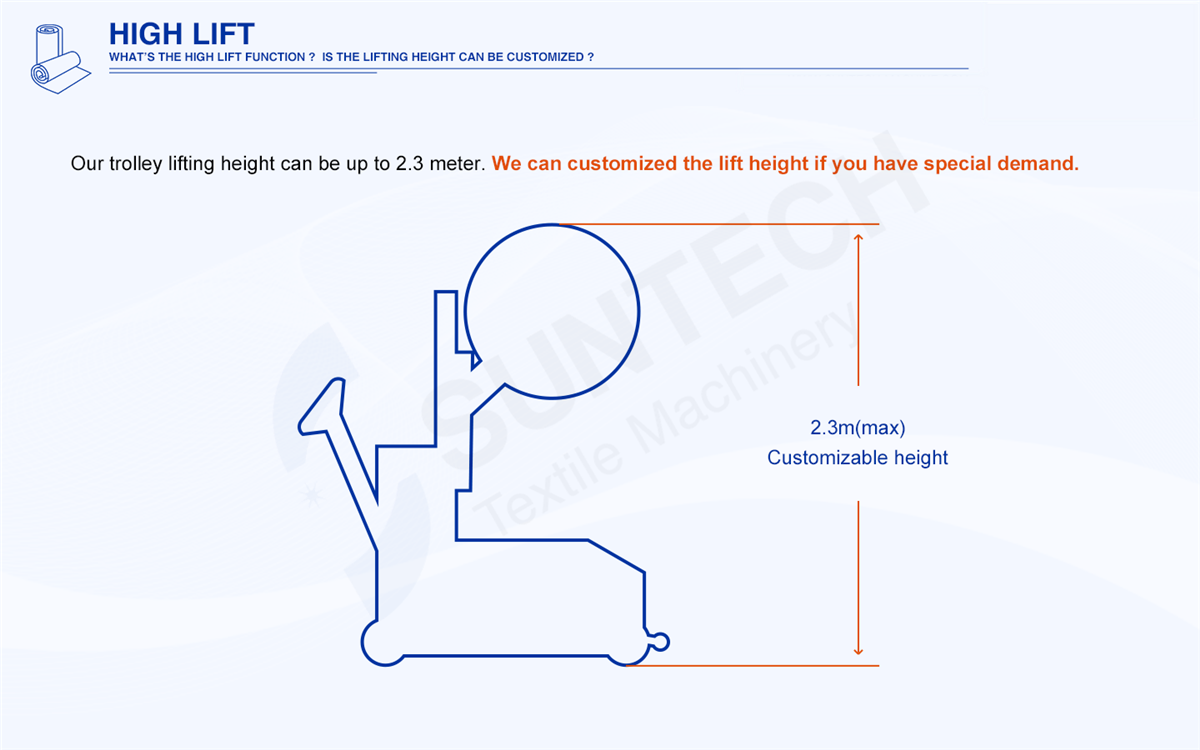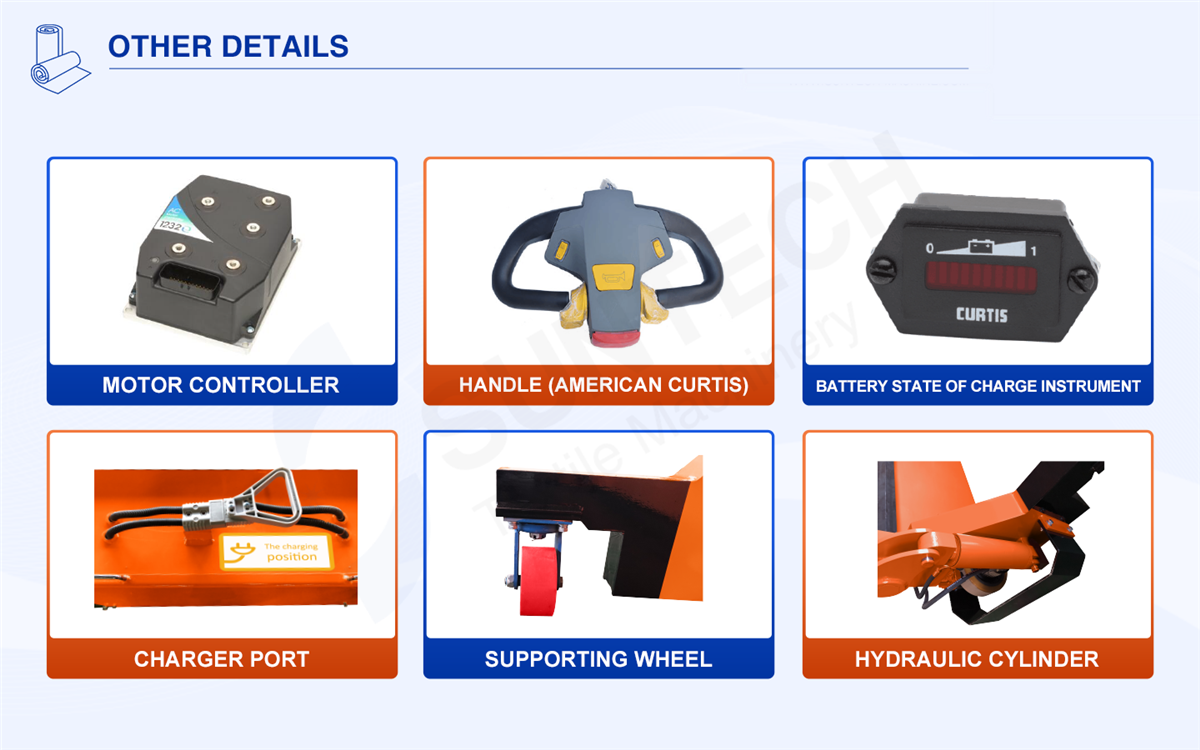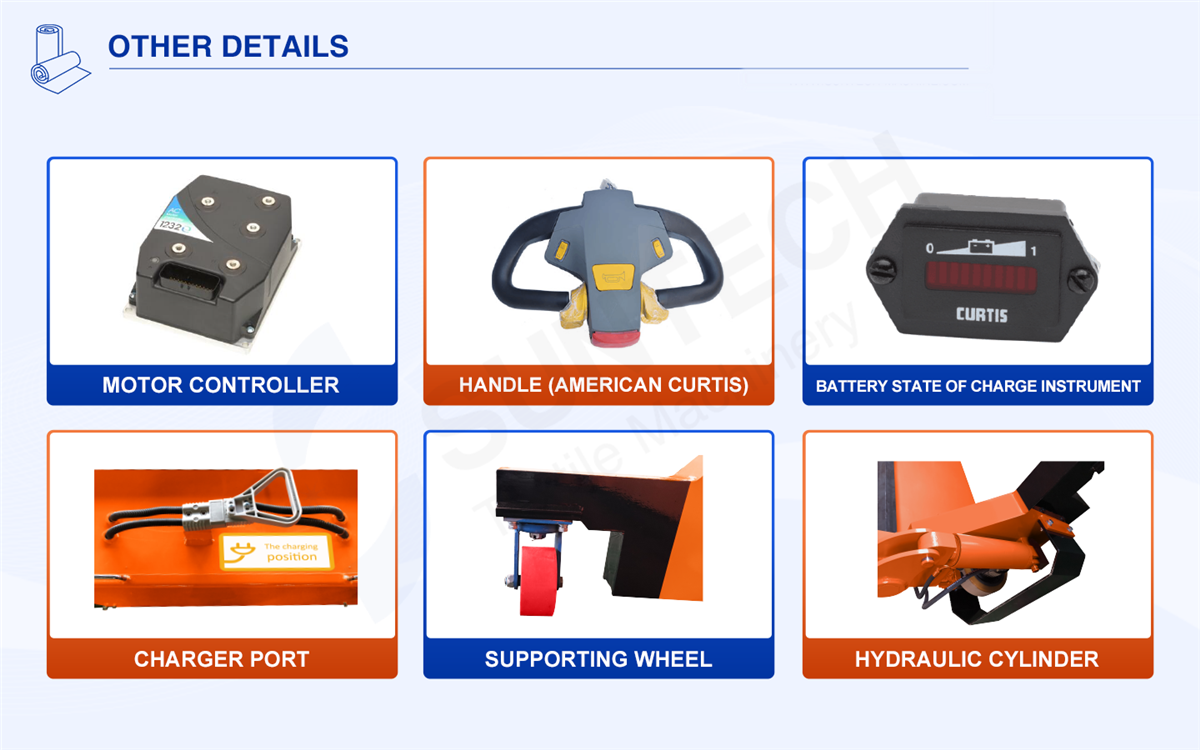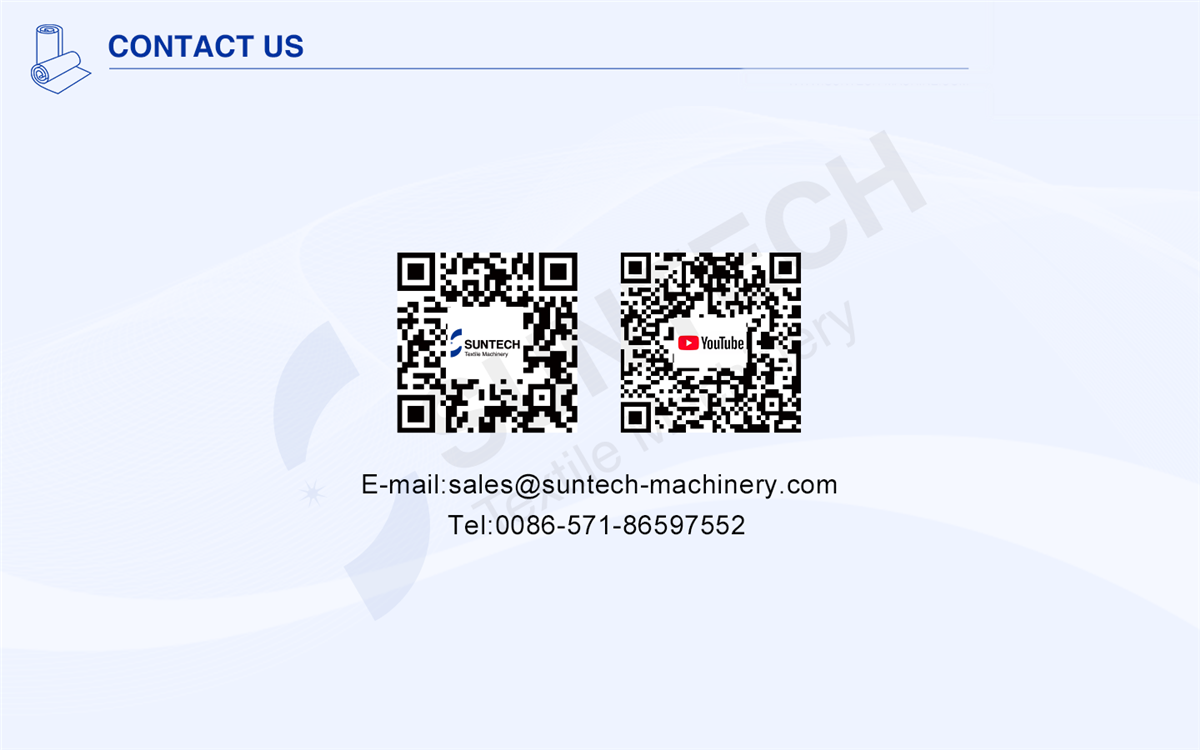 WARRANTY EXTENSION IS AVAILABLE AT SUNTECH THAN OTHER SUPPLIERS.
1). Direct transport from the warehouse or the weaving preparation area to the knitting machine, without having to handle the warp beams in between.
2). Operations can be performed with belts or hooks.
3) Smooth control of lifting and lowering as well as swiveling up and down.
4). Smooth forward and backward moving of reach mast.