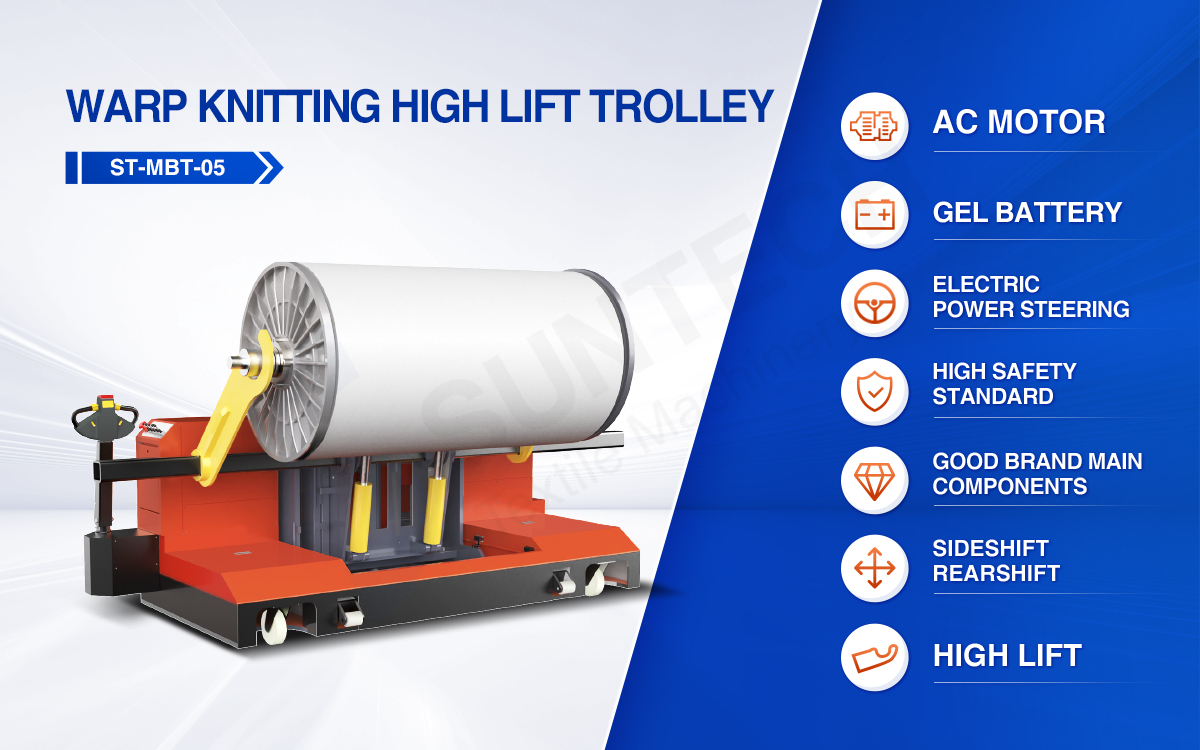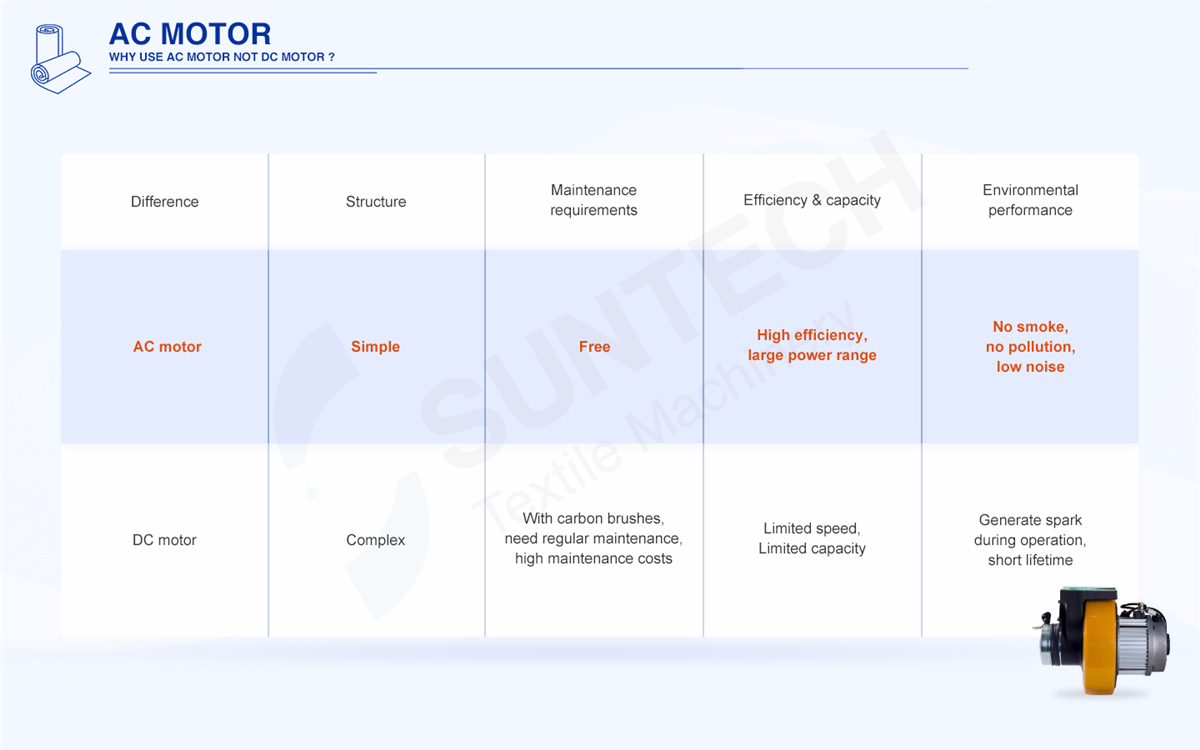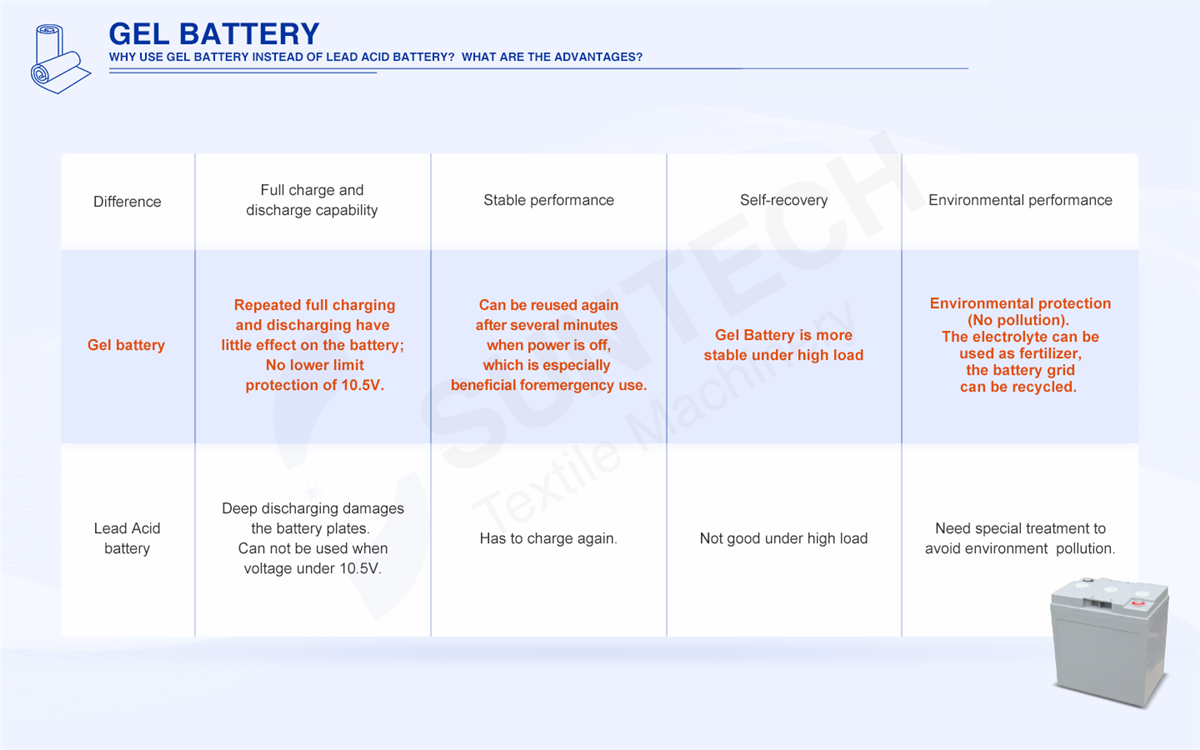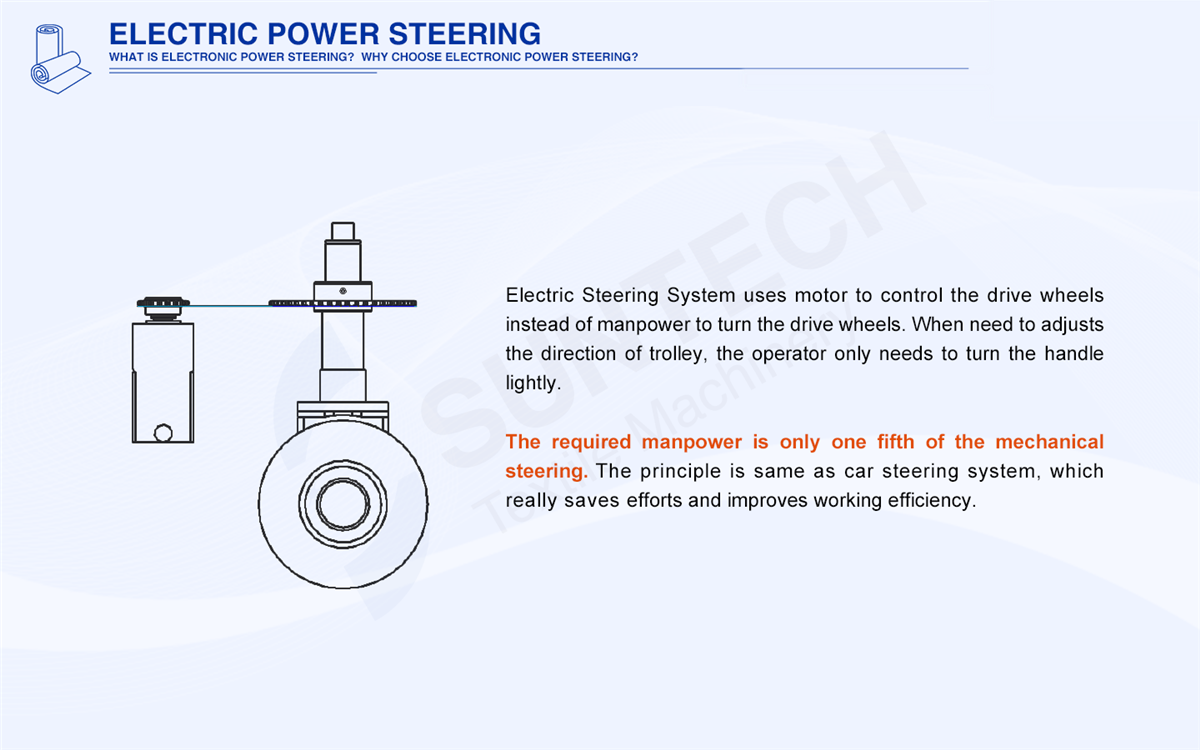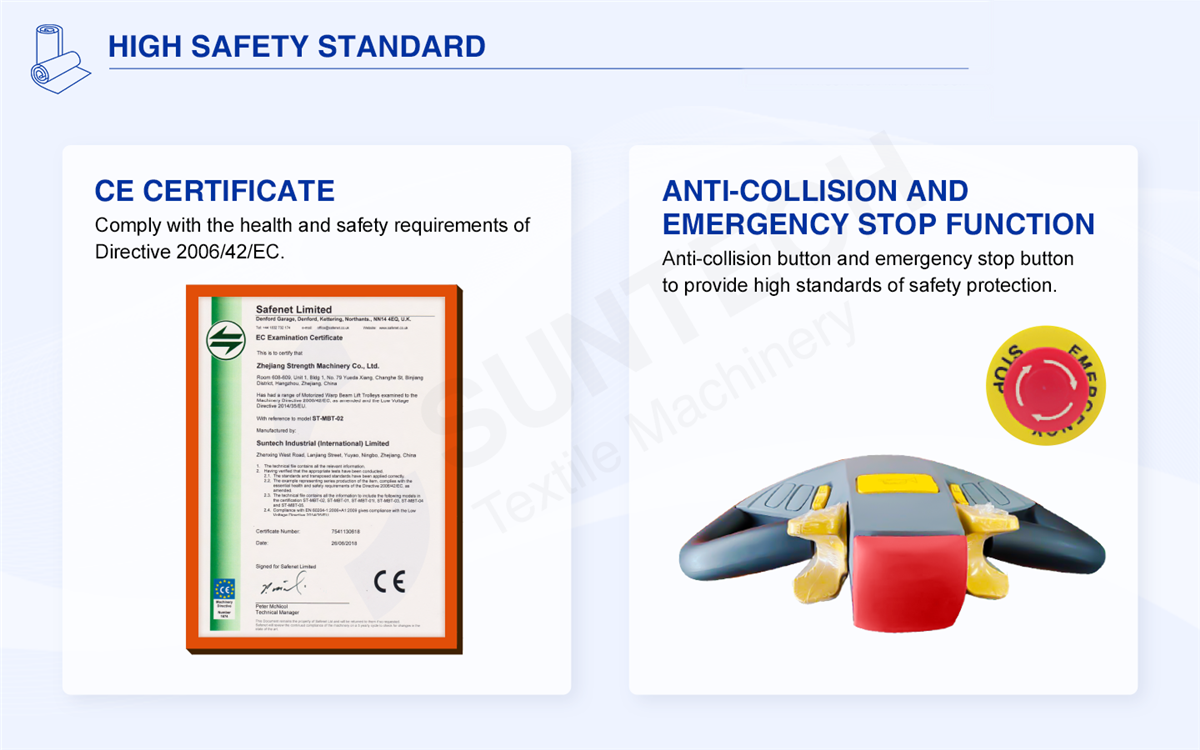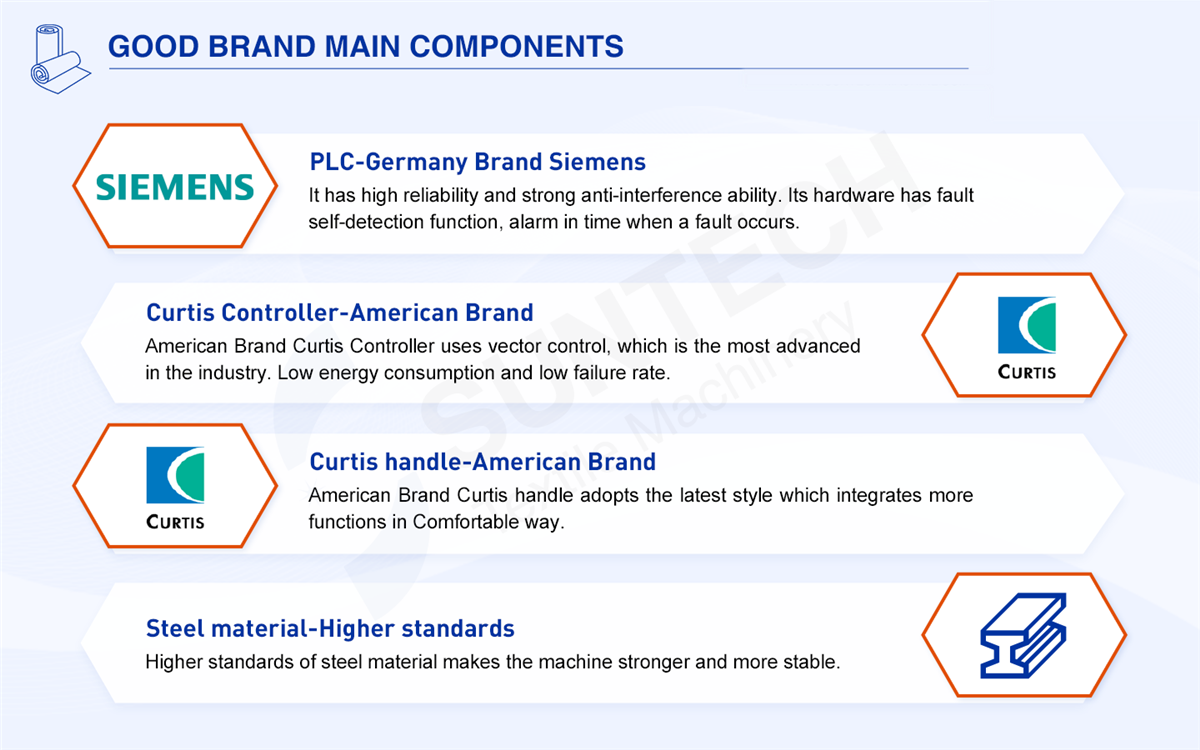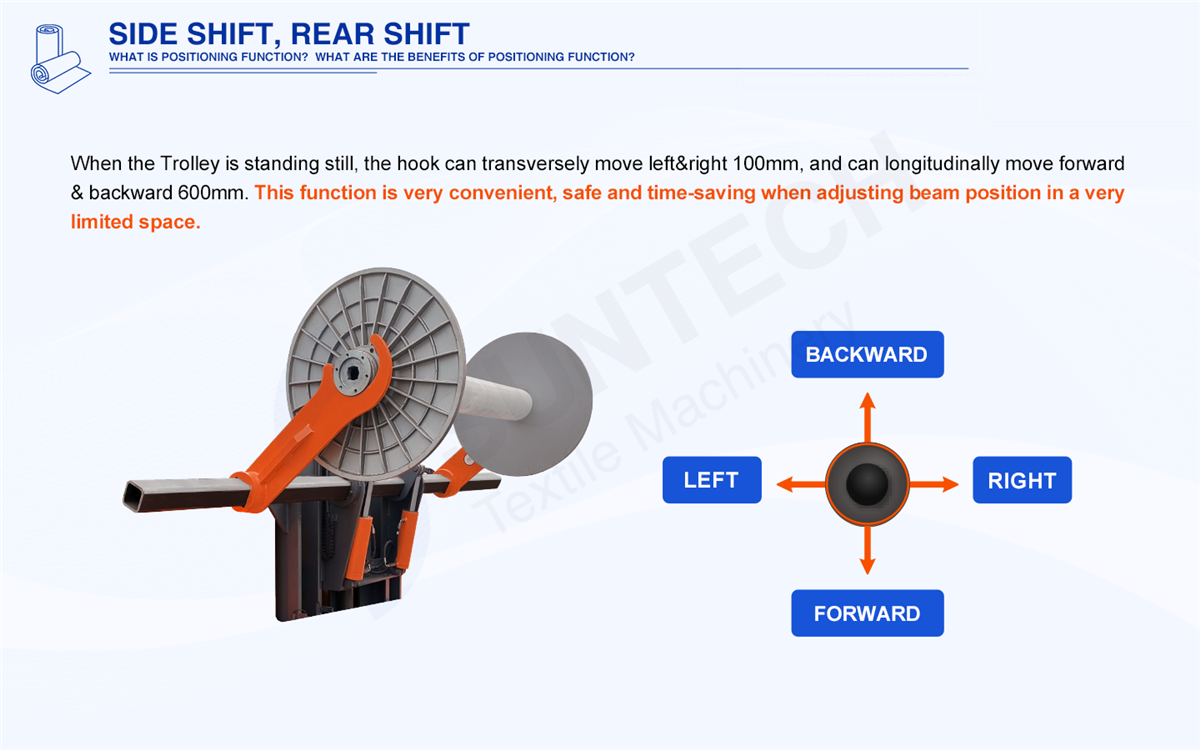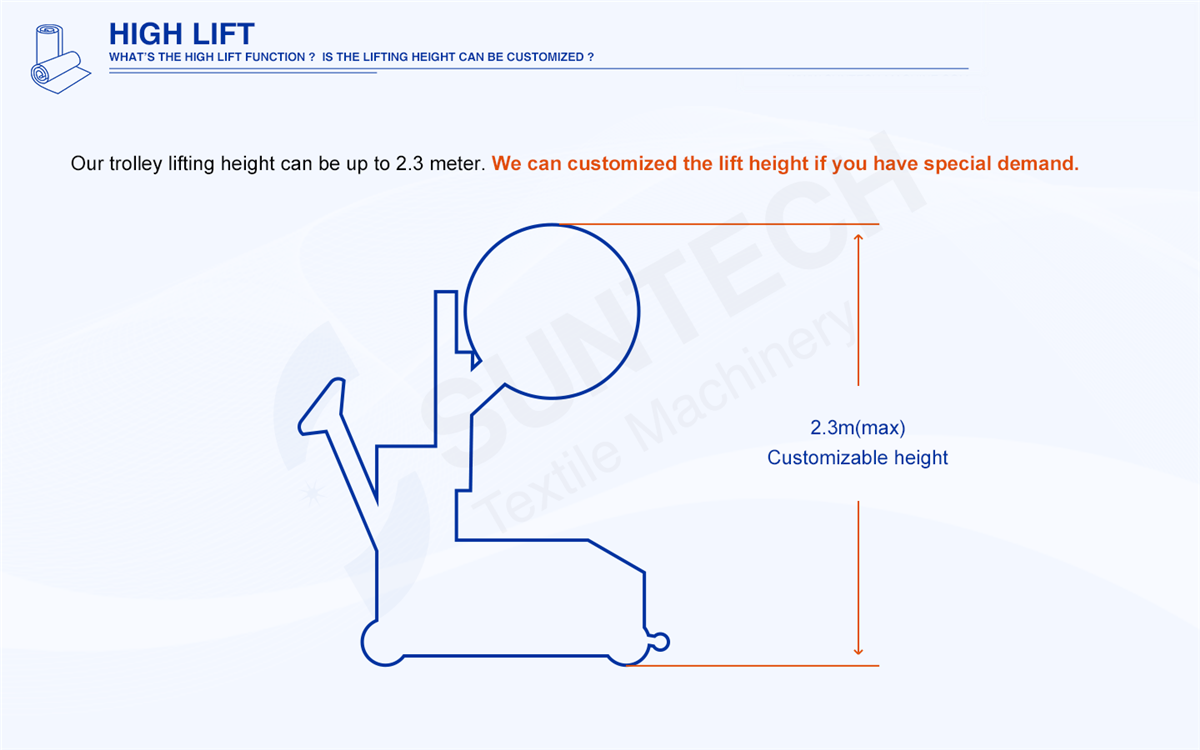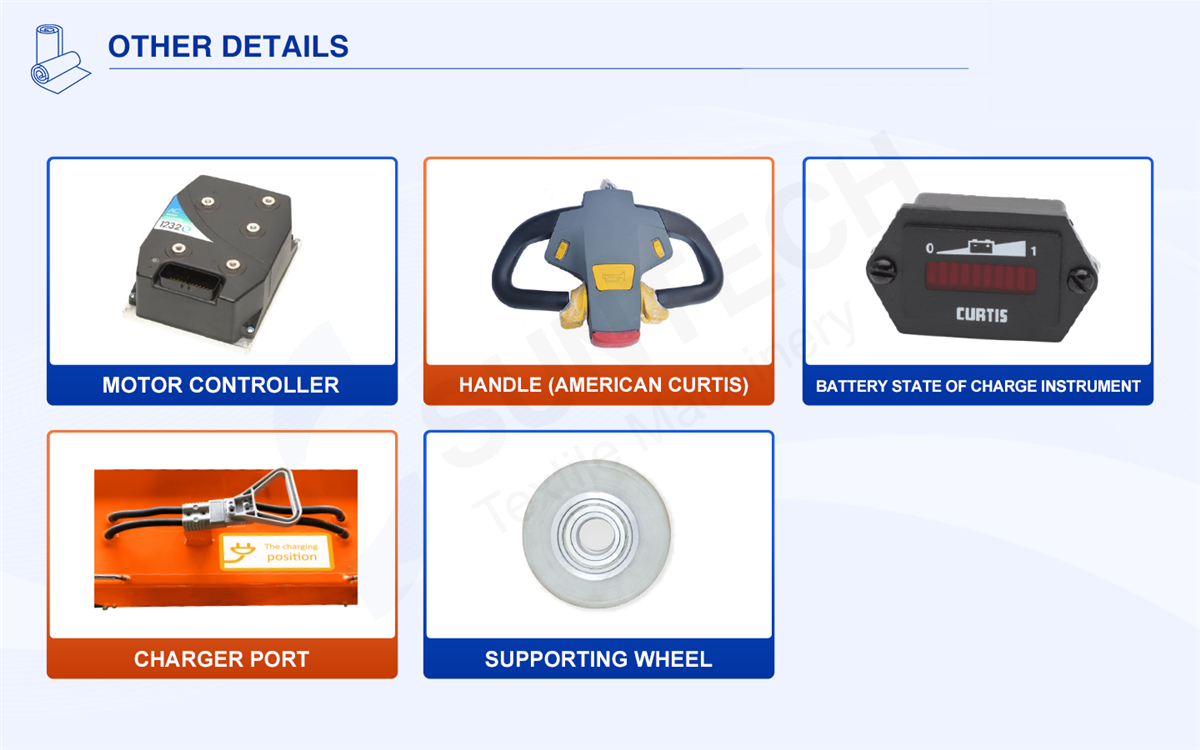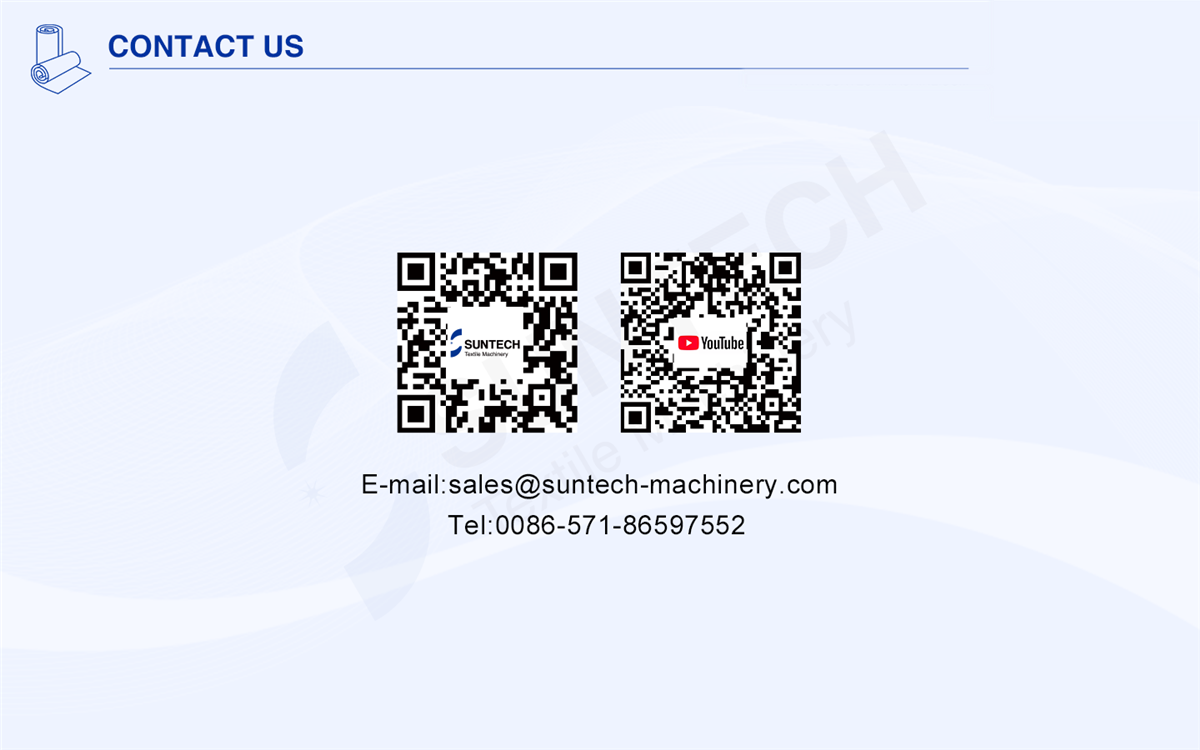 WARRANTY EXTENSION IS AVAILABLE AT SUNTECH THAN OTHER SUPPLIERS.
1). 2 travelling gears ensure optimum traction and curve driving.
2). 2 automatically extending support wheels.
3). Taking up of warp beam by means of adjustable grippers.
4). Smooth control of lifting and lowering as well as swiveling up and down.
5). Smooth forward and backward moving of reach mast.