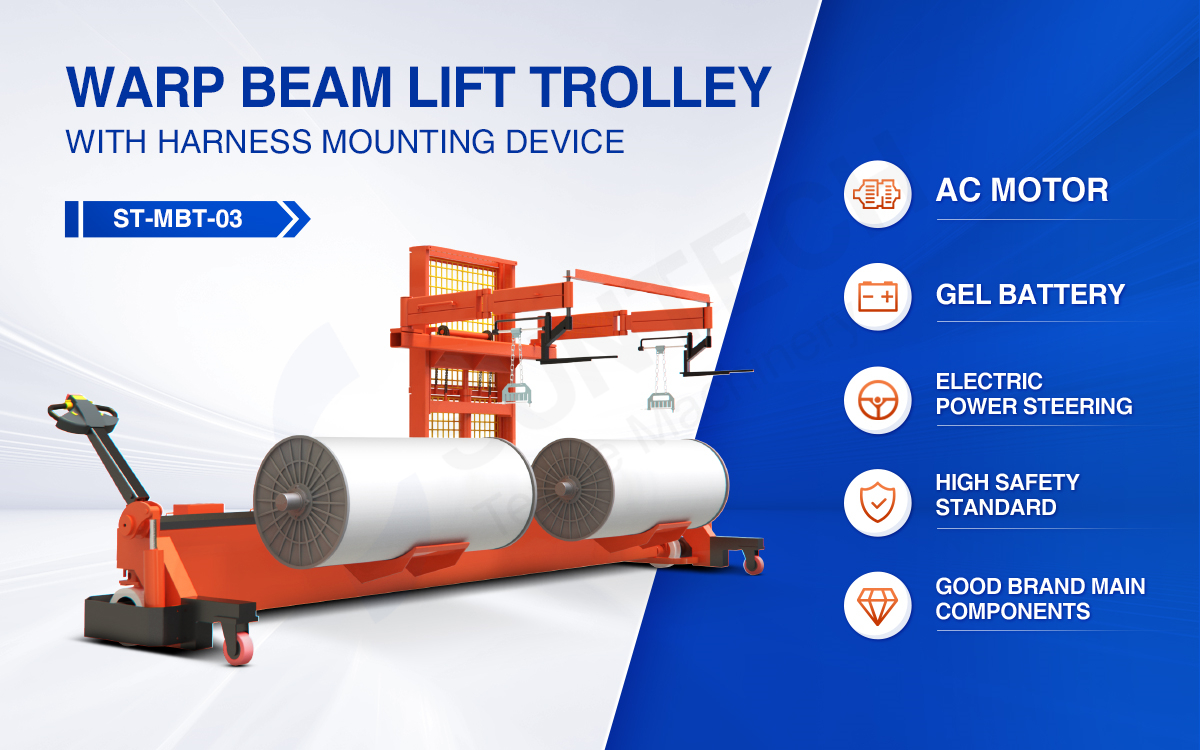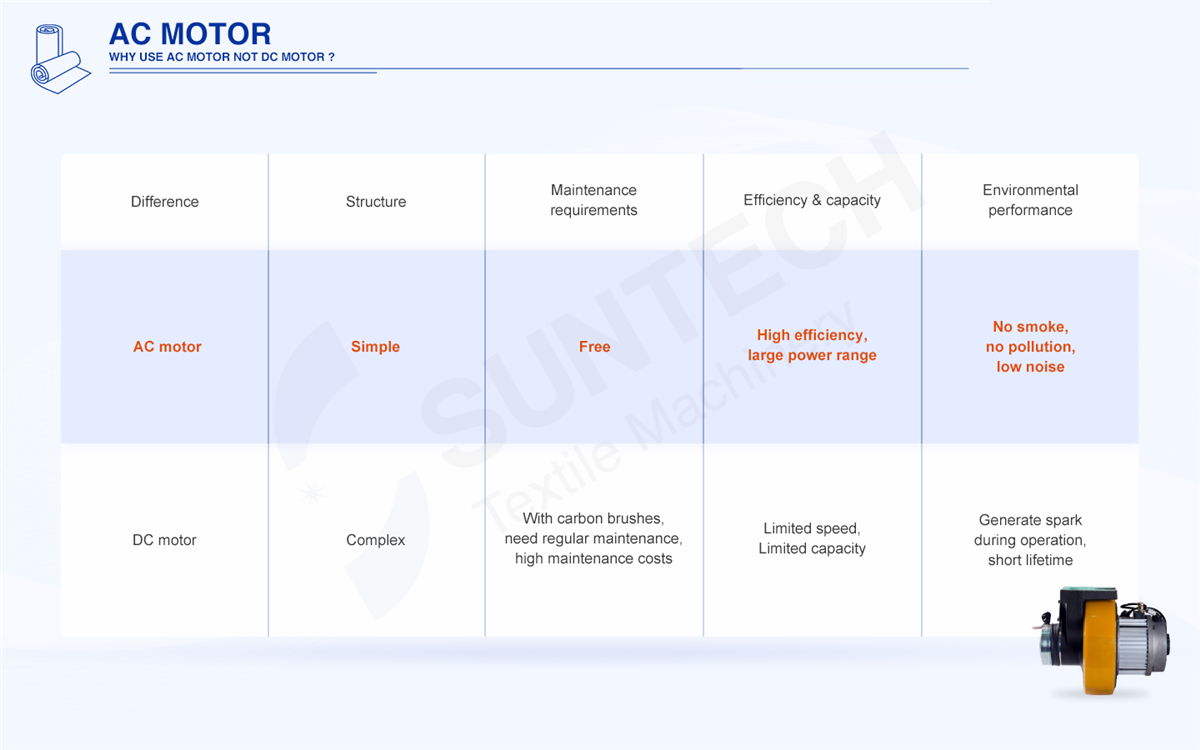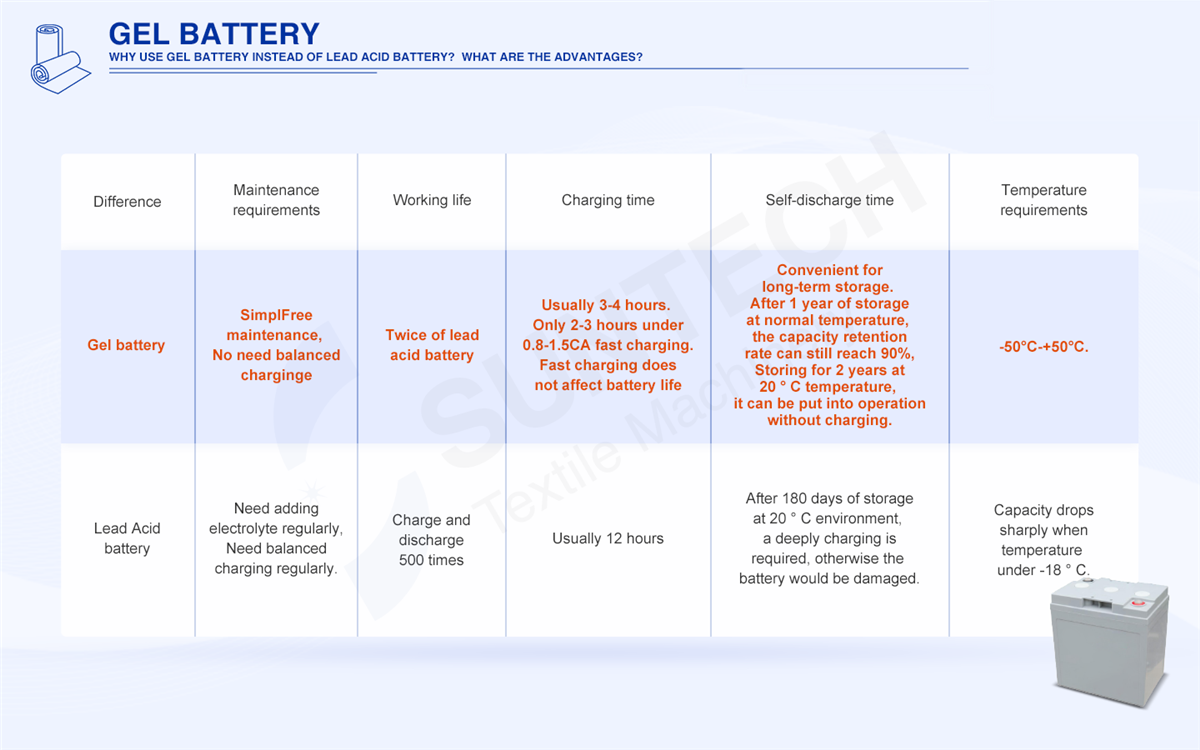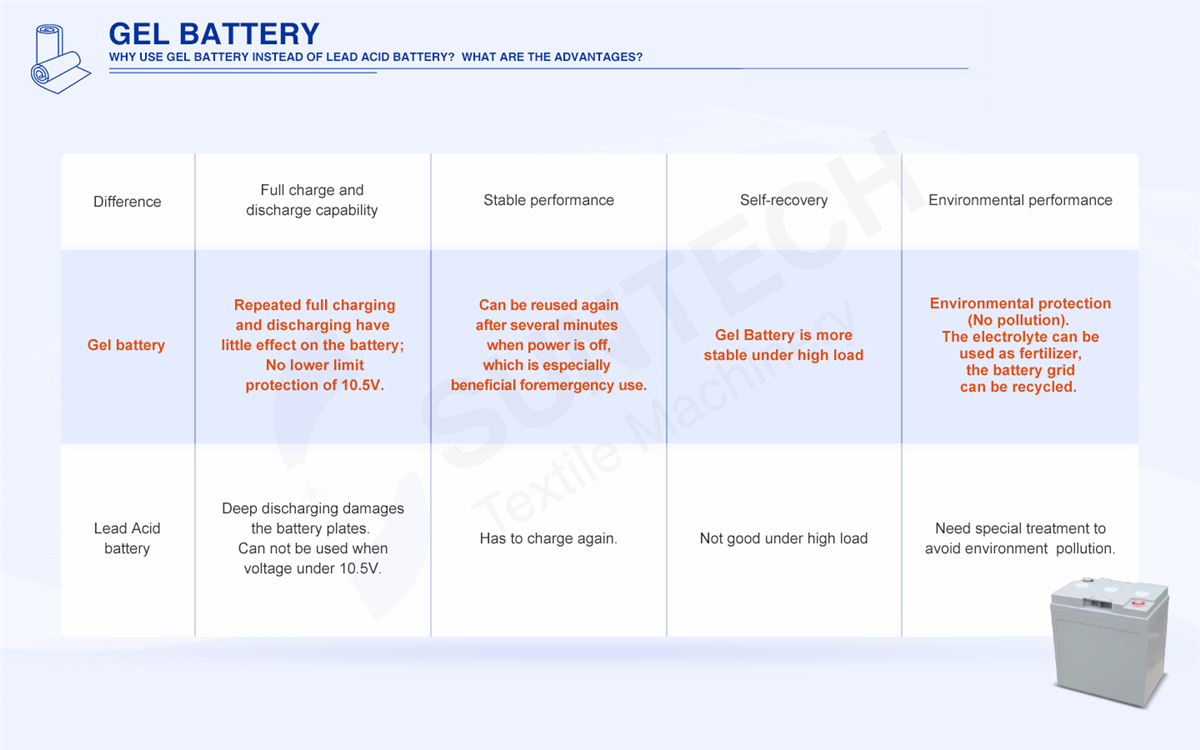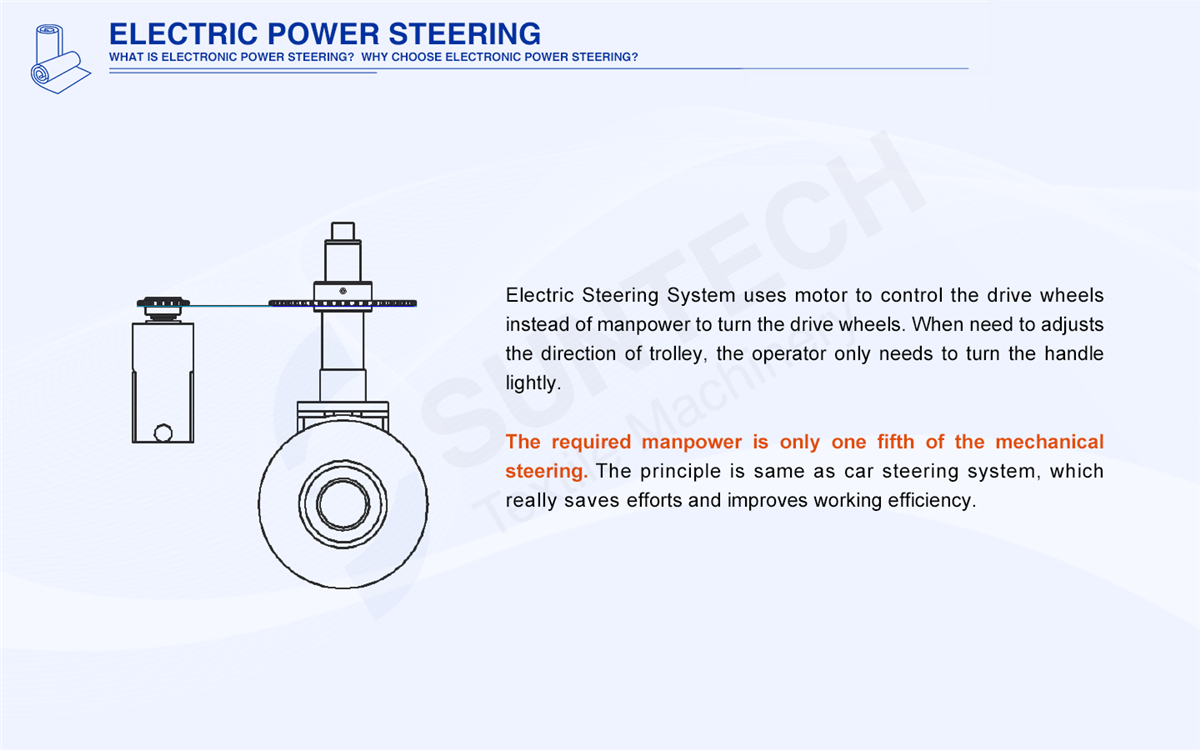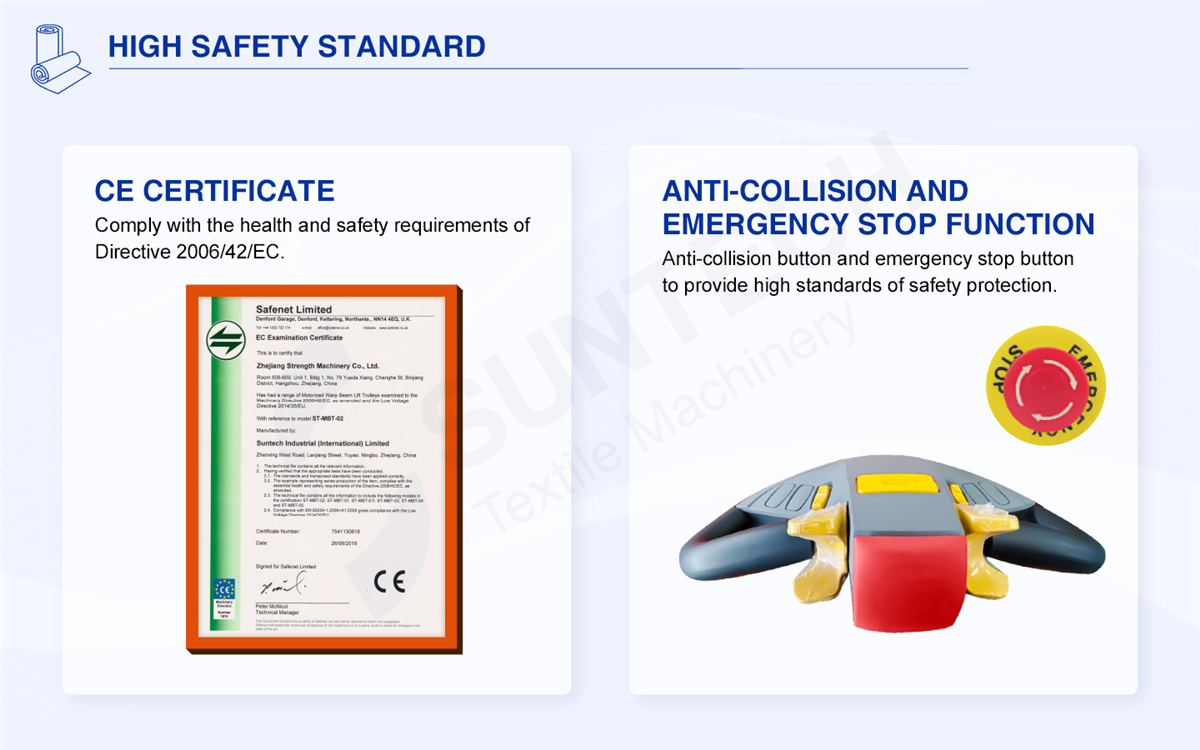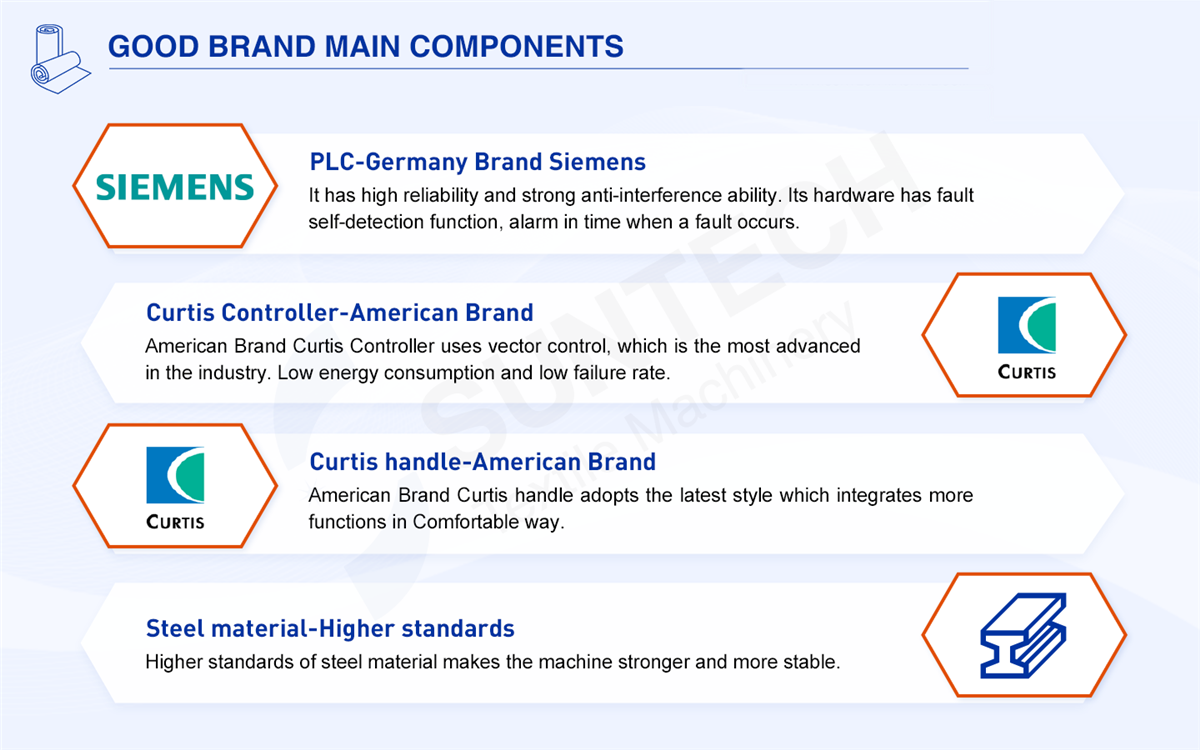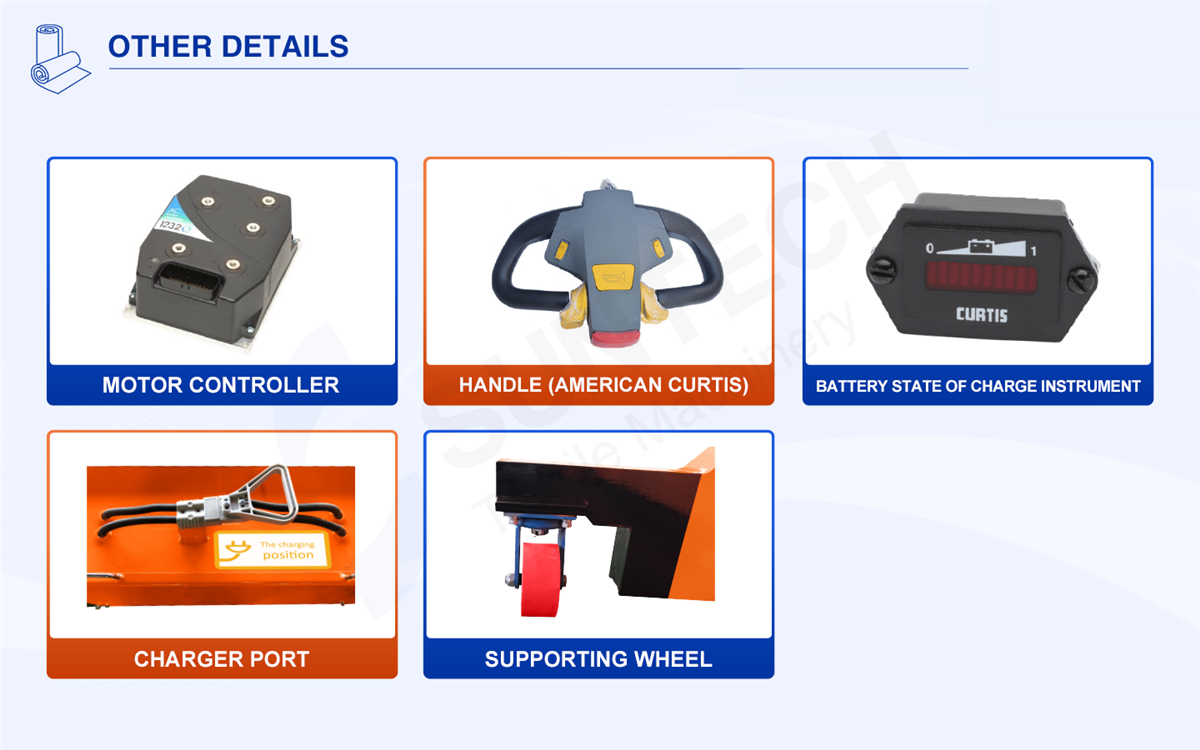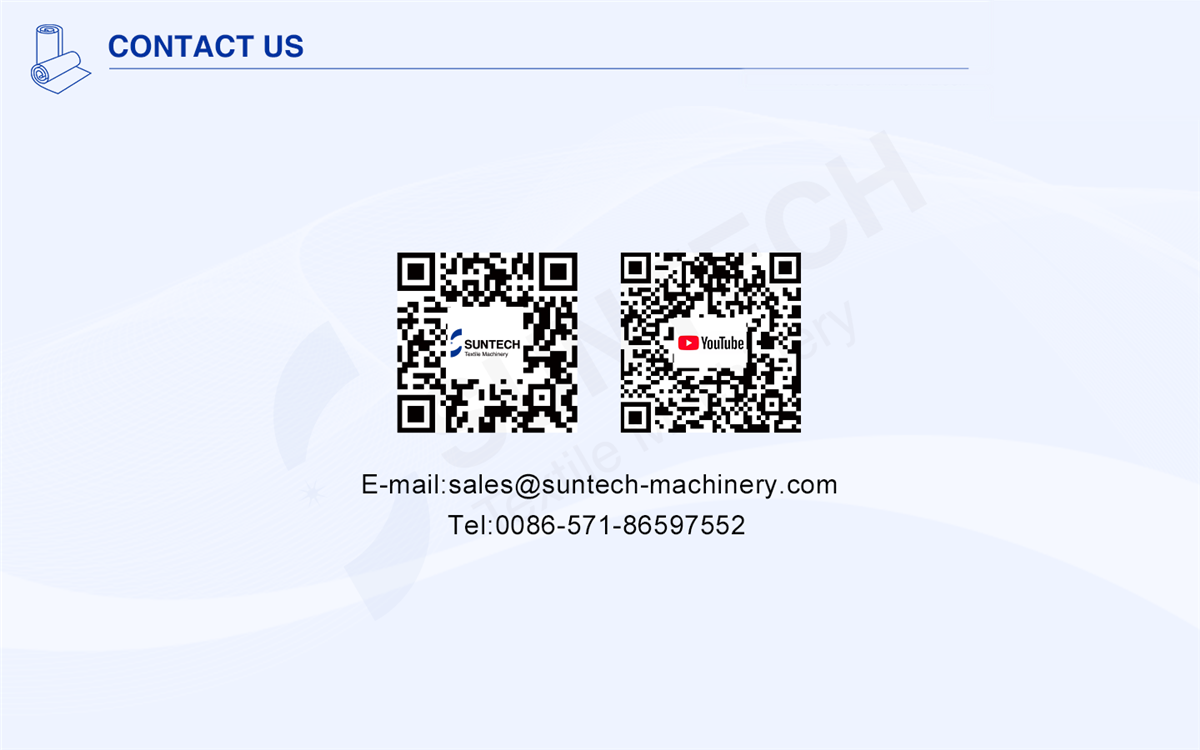 WARRANTY EXTENSION IS AVAILABLE AT SUNTECH THAN OTHER SUPPLIERS.
1). Regular drive with 2-AC drive motors.
2). Maintenance-free battery.
3). Electronic pulse steering for smooth starting and braking.
4). Automatically extending support rollers for transverse movement.
5). Lifting movement by motor-driven with automatic quick lift.
6). Harness mounting device. The carrying arms are guided parallel to keep the warp tension even.