In 1970, as China's first state-owned "fully automatic packaging machine" manufacturer,Suntech were formally established, taking the revitalization of China's textile industry as our mission, relying on technological innovation, specializing in the development and production of "textile industry finishing equipment", and specializing in the field of textile machinery.
At that time, the leading "mechanical expert" in China took the "automatic packaging machine" as its core product, and derived and developed star products such as cloth inspection machines and cloth inspection packaging lines. It has been unfailing for 50 years and formed today's textile machinery production line. Products involved in finished fabric storage, handling, inspection, packaging and other links, mainly including fabric inspection machine, packaging machine, packaging inspection production line, batching machine,tube-sewing machine,double folding lapping machine,double folding rolling machine,tubular fabric slitting machine, fabric cutting machine, fabric relaxing machine, fabric reversing machine, beam stacker, upper axle car, fabric roll transport car, etc.(Click to share to LinkedIn)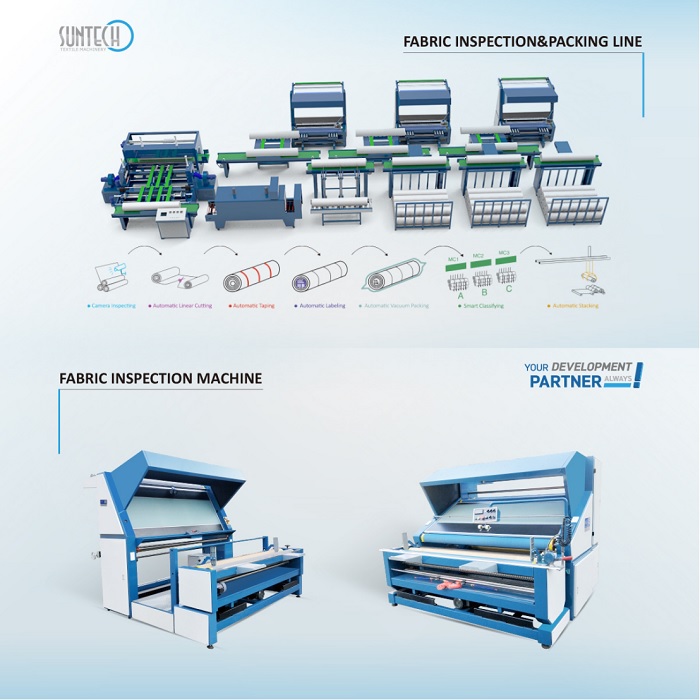 (Suntech fabric inspection machine)
In 2000, 30 years of in-depth cultivation of textile machinery intelligent manufacturing, in order to meet the domestic textile storage needs, industrial integration and upgrading, and expansion of the "warehouse handling equipment" production line.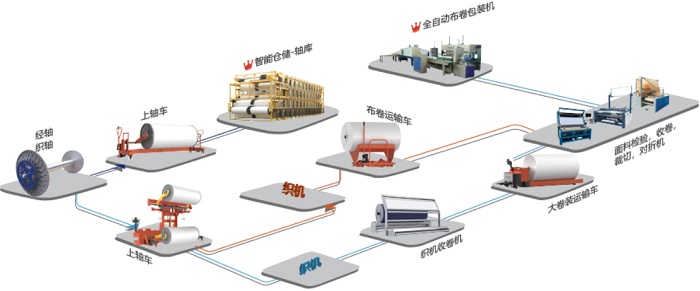 In 2004, facing the spring breeze of reform and opening up, in order to better integrate into the market economy and go international, it transformed itself into a technology-based manufacturing enterprise through the "national reform to private sector".
In 2016, a new factory was established, specializing in the production of "warehouse handling equipment", independent research and development of intelligent storage equipment "beam stacker", and formed a patented technology.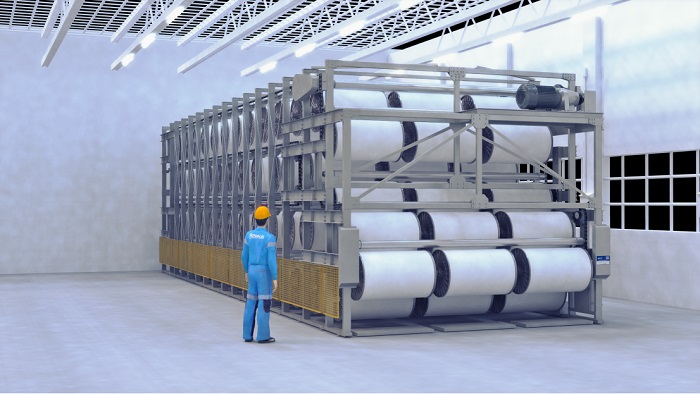 At the beginning of 2020, the epidemic broke out. We realized that traditional industries rely on labor. Made in China must become "Made in China." Strix began to develop "automated" intelligent products, including laser-guided AGVs and intelligent three-dimensional warehouses, which have now been successfully launched.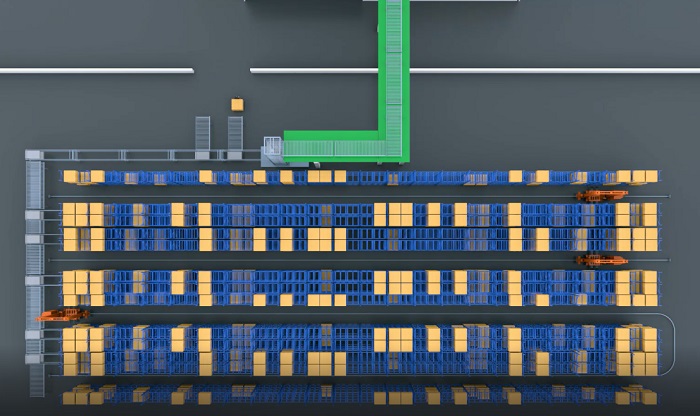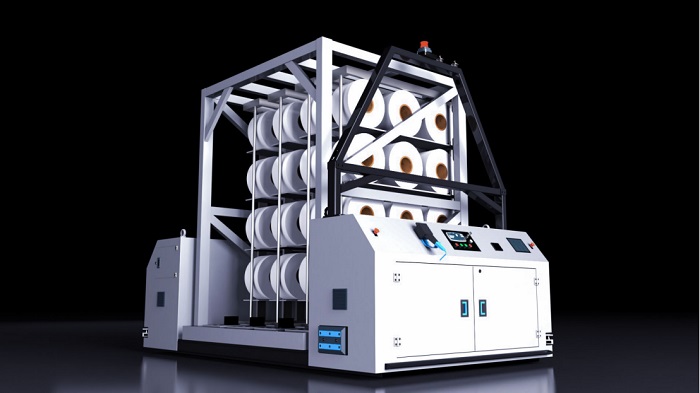 Current status and future prospects
Business scope: At present, our business scope spans more than 80 countries, with 4,500 old customers and 15,000 installation cases around the world. In the future, the number of customers and installation cases will continue to grow year by year.
Market share: It takes about 3 years to achieve the textile machinery segmentation field, and the company's product market share is the first in the world.
Brand awareness: Through service optimization, technological innovation, and quality upgrade, it will take about 3-5 years to become one of the three well-known brands in this segment.
Professional platform: It takes about 5-10 years to build a professional textile machinery platform for industry alliances and brands.
Our vision: to become a digital-driven agile company, empowering China's "smart" manufacturing, building 1-N world-class brands