In 1970, the spring breeze of reform and opening up greened the south bank of the river and opened up the road to automation and intelligence in China's manufacturing industry. Suntech was officially established as China's first state-owned "automatic packaging machine" manufacturer to revitalize China's textile industry. Relying on technological innovation, professional R&D and production of "textile industry finishing equipment", specializing in the field of textile machinery, became the leading "mechanical expert" in China at that time, with "automatic packaging machine" as the core product, and derived the development of inspection Star products such as fabric machine, fabric inspection and packaging line, the main products include fabric inspection machine, packaging machine, packaging inspection production line, tube-sewing machine,double folding lapping machine,double folding rolling machine,tubular fabric slitting machine, fabric cutting machine, fabric relaxing machine, fabric reversing machine.It has realized the transformation of traditional manufacturing and textile industry from manual production to mechanization and automation, laying a solid foundation for today's intelligent textile machinery production line.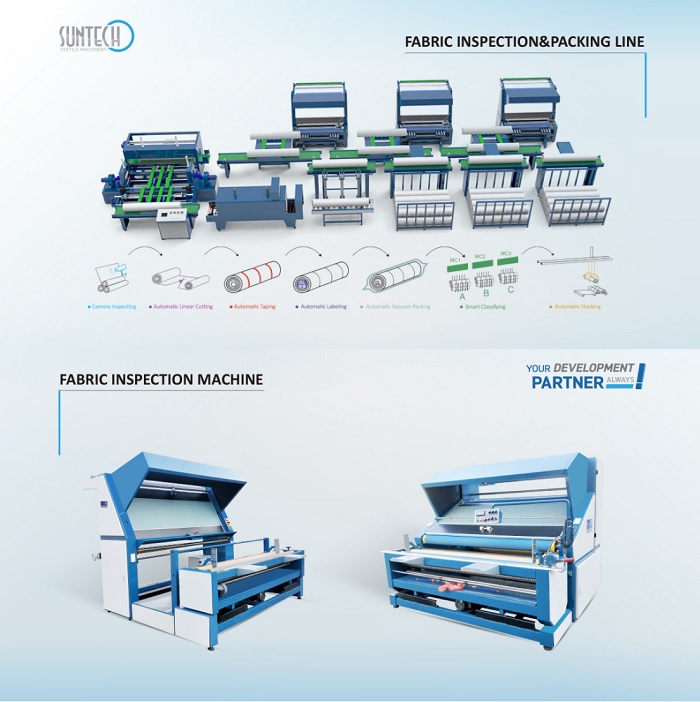 (Suntech fabric inspection machine)
After 30 years of grinding a sword, Suntech has been deeply engaged in textile machinery for 30 years, and has accumulated a number of textile machinery patent technologies. In 2000, the 21st century was the new era, and the textile industry had unprecedented development. In order to meet the needs of domestic and foreign textile storage, we carried out industrial integration and upgrading. , Expanded the production line of "warehouse handling equipment" and developed production lines such as warp beam lift trolley,cloth roll doffing/dosing trolley and motorized a-frame tractor.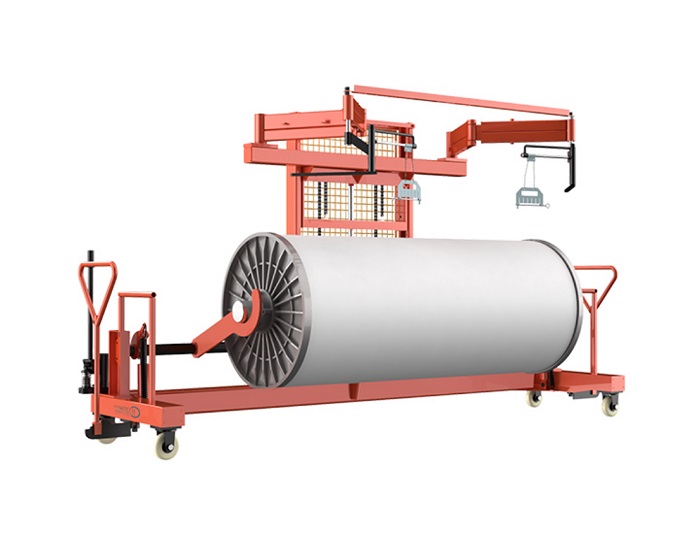 (Suntech ELECTRIC WARP BEAM LIFT TROLLEY)
In 2004, in order to better integrate into the market economy and go international, Suntech transformed into a technology-based manufacturing company through the "national reform and private reform", specializing in "technology research and development", injecting vitality into enterprise innovation and development, and realizing the transformation from "mechanization" to The "intelligent" technological transformation has determined the future development positioning with "precise engineering and intelligent manufacturing" as the core. Facts have proved that this decision is very correct.
After the 21st century, the fourth industrial revolution has come quietly. The Internet, big data, and artificial intelligence have begun to rise. Traditional manufacturing and textile industries have been unable to keep up with the pace of the times. Intelligent development is the only way out. Suntech had a foresight for a long time and began to deploy the intelligent machinery industry around 2000. It invested a large amount of scientific research funds for intelligent machinery research and integrated automation and intelligent design into mechanical equipment. In the following ten years, Suntech "intelligent" machinery The equipment has gradually become the industry benchmark, unique in the field of mechanical intelligent manufacturing, and is widely popular in the world. It has more than 4,500 customers and 15,000 machine installation cases around the world. It has a high return rate and a burst of reputation.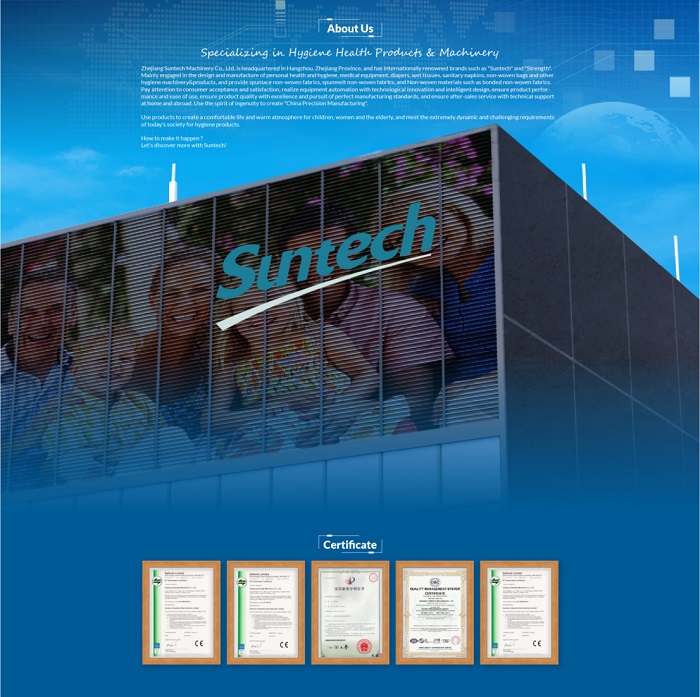 In 2016, Suntech set up a new factory, specializing in the production of intelligent "warehouse handling equipment", independently developed the intelligent storage equipment "beam stacker", and formed a patented technology.
At the beginning of 2020, when the epidemic broke out, we realized that the traditional manufacturing and textile industries still rely heavily on labor, resulting in low production efficiency and low profit margins. China's manufacturing must become "China's smart manufacturing". Suntech is deepening the reform of smart textiles and storage machinery. Start to develop "fully automated" and "free from manual constraints" intelligent products-laser guided AGV, intelligent three-dimensional warehouse and industrial robots. Robot application technology has achieved great success in the research and development of new products. Robot application products have won the favor of a large number of overseas customers before they are officially released. Currently, these products have been successfully launched. < /p>