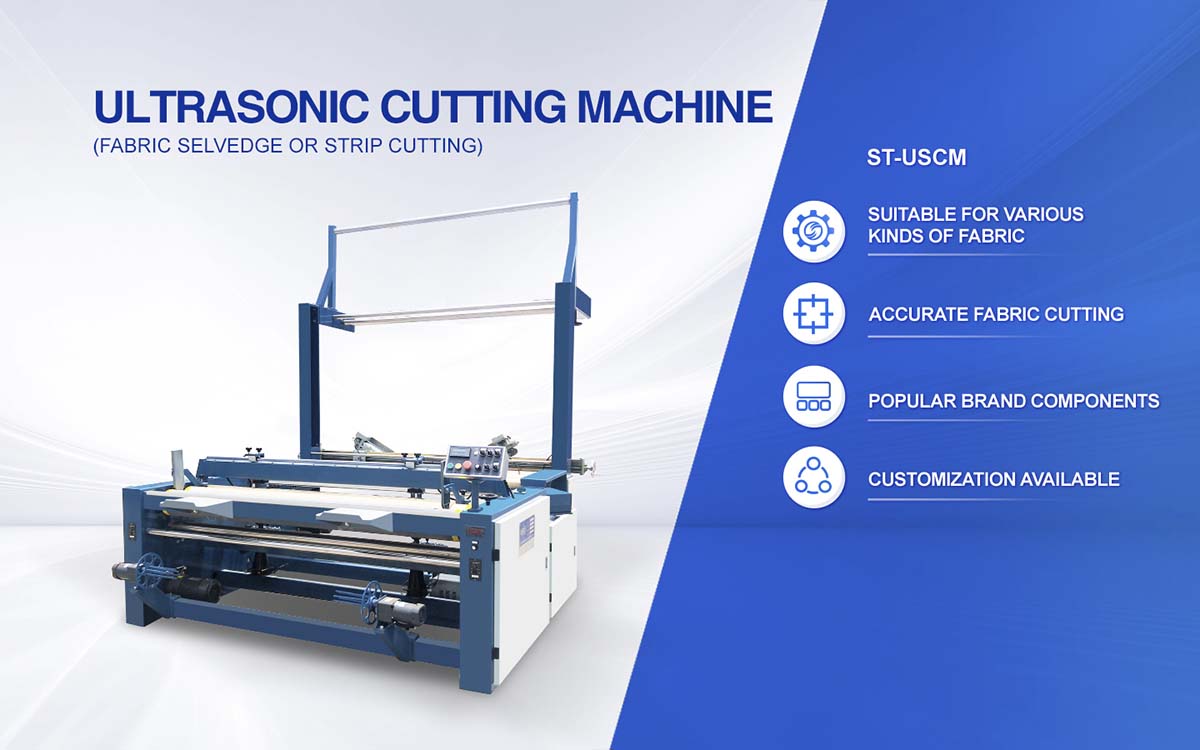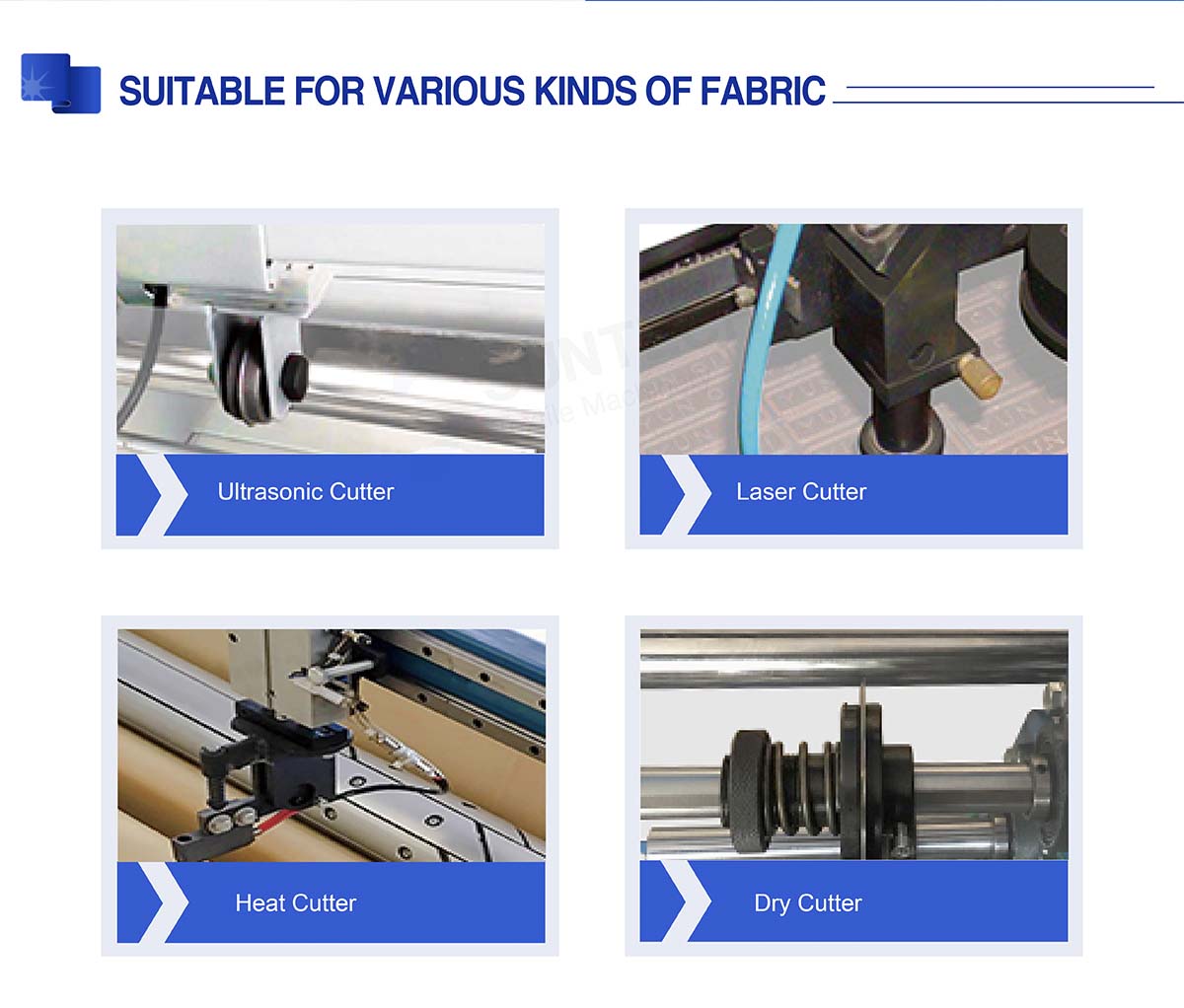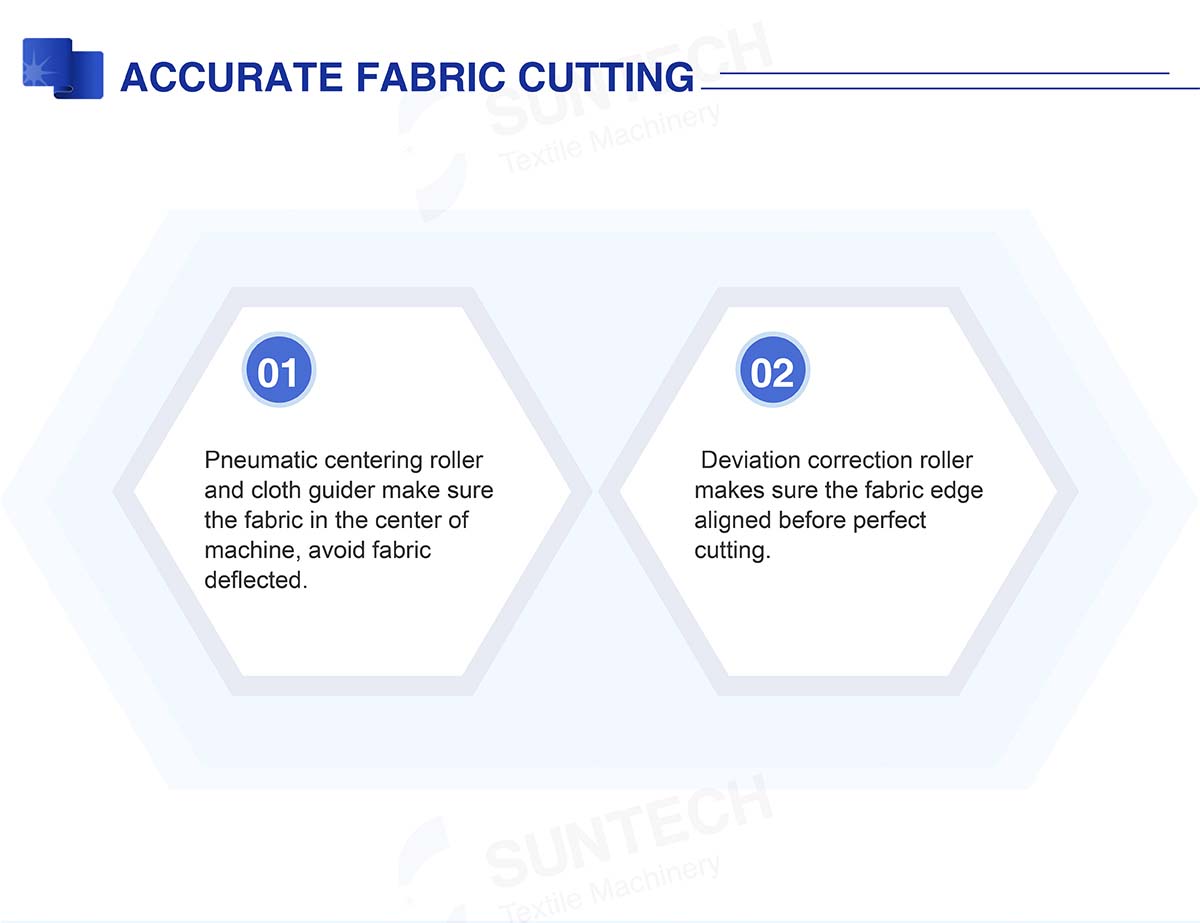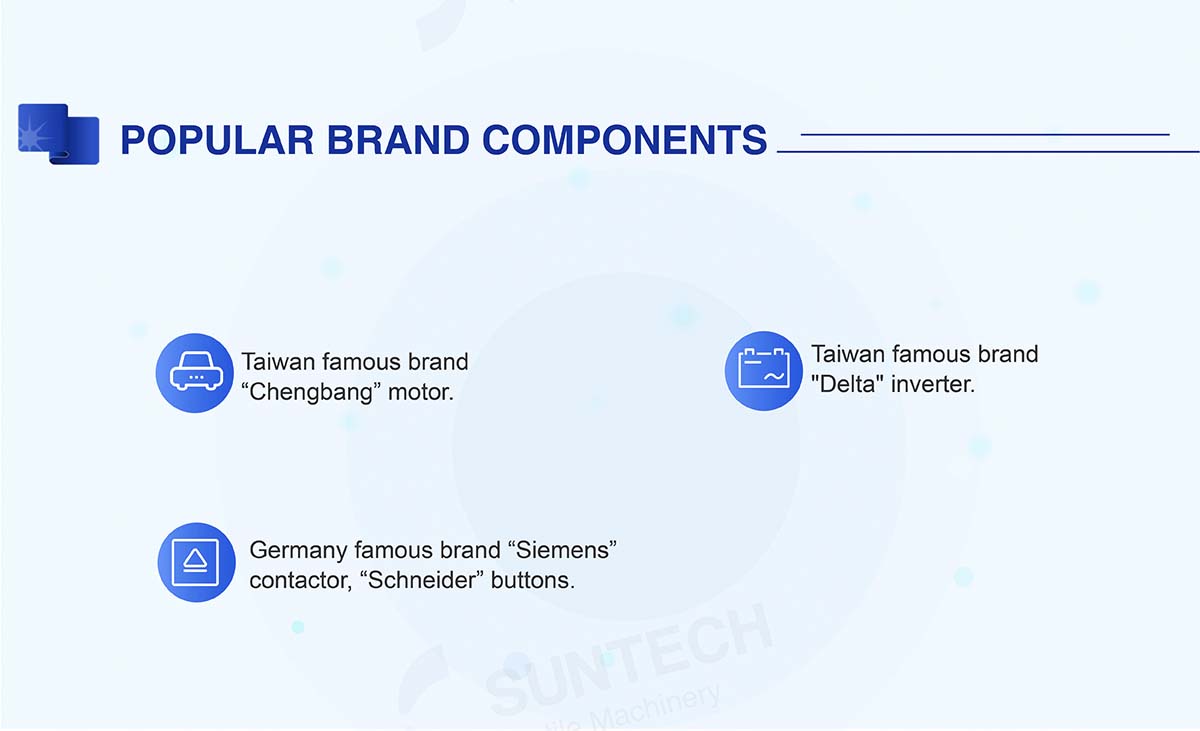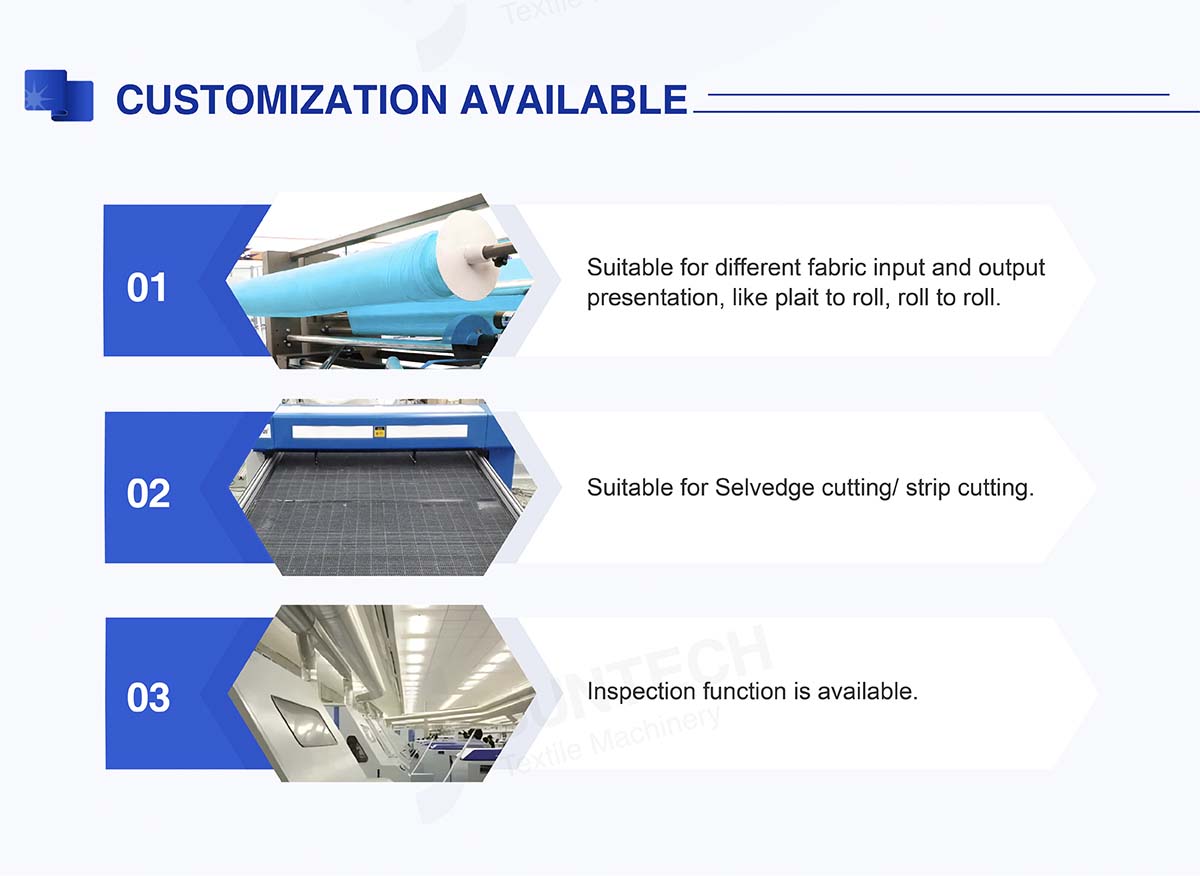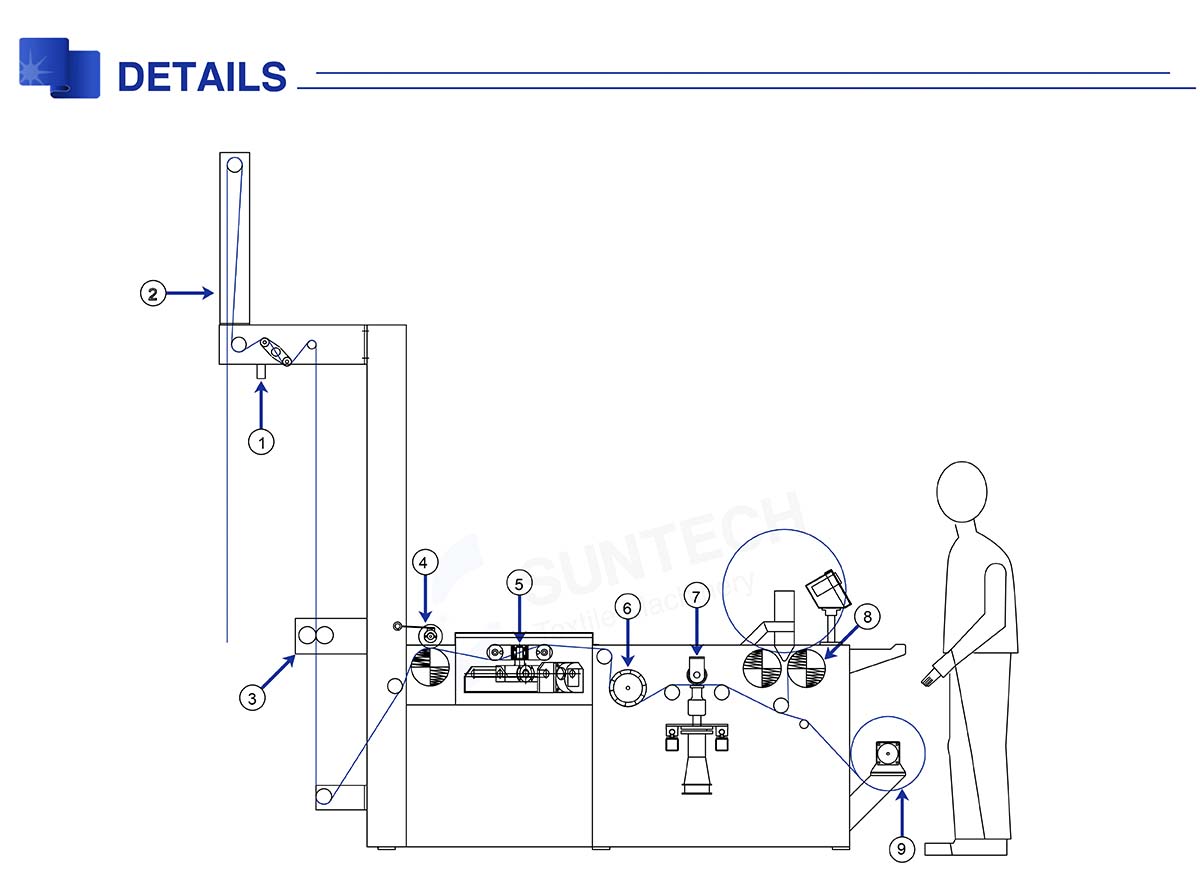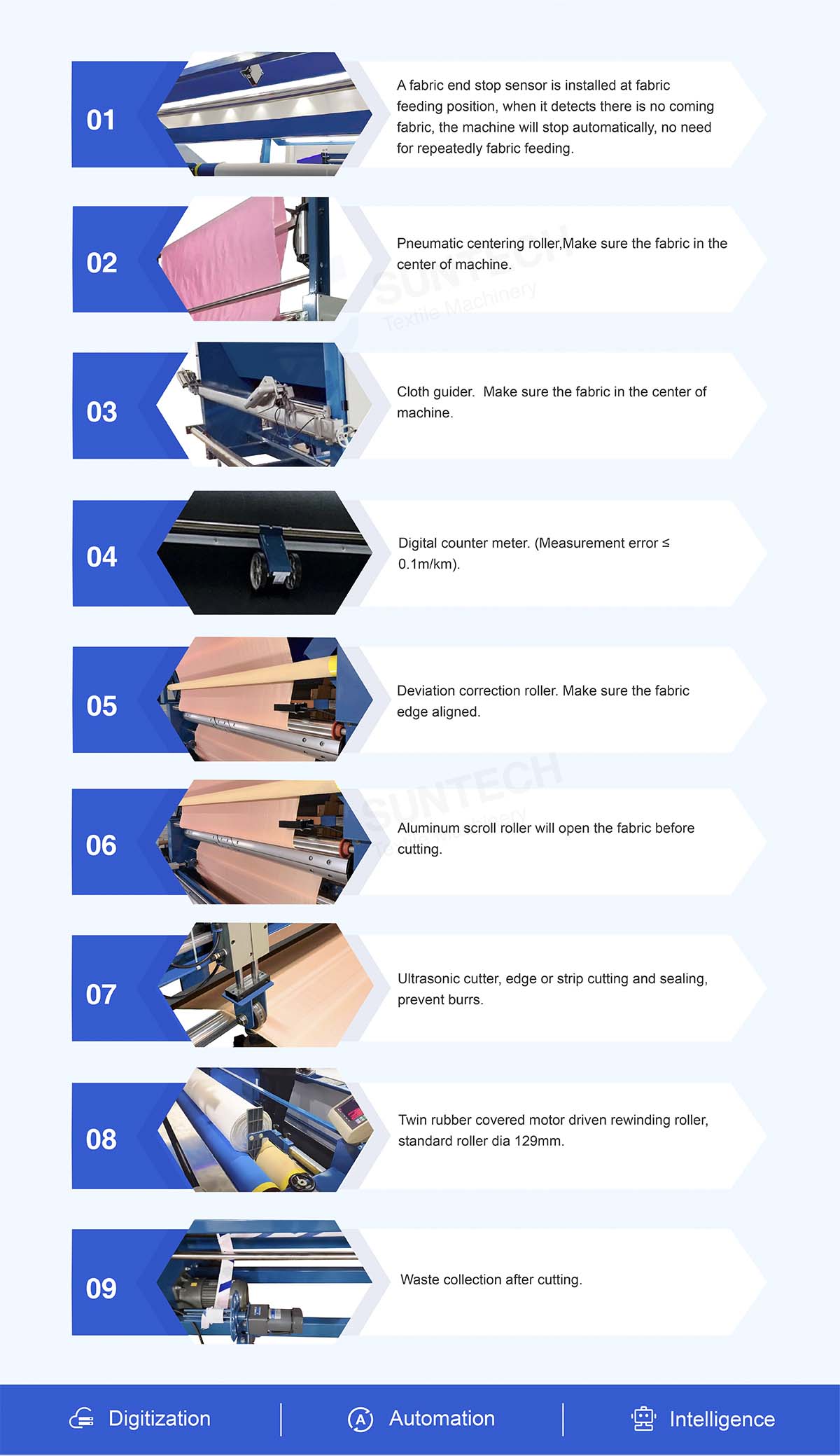 WARRANTY EXTENSION IS AVAILABLE AT SUNTECH THAN OTHER SUPPLIERS.
1) End of Fabric Roll Stop Sensor: Allow for next roll joining, continuously from one piece of fabric to next.
2) Accurate Length Counting: Counting error 0.1m/km.
3) Consistent Roll Output: Roll hardness adjustable.
4) Perfect Edge Alignment & Accurate Selvedge Cutting: Special device to make the cutting error +/-5mm.
5) Waste collection after cutting.
6) Available for different Fabric Input and Output Presentation, like plait to roll, roll to roll etc.
Synchronized with other production operation.
7) Full Width Fabric Inspection.
8) This machine could be designed as HEAT CUTTING OR LASER CUTTING too.