ST-HRM Cloth Rolling Machine: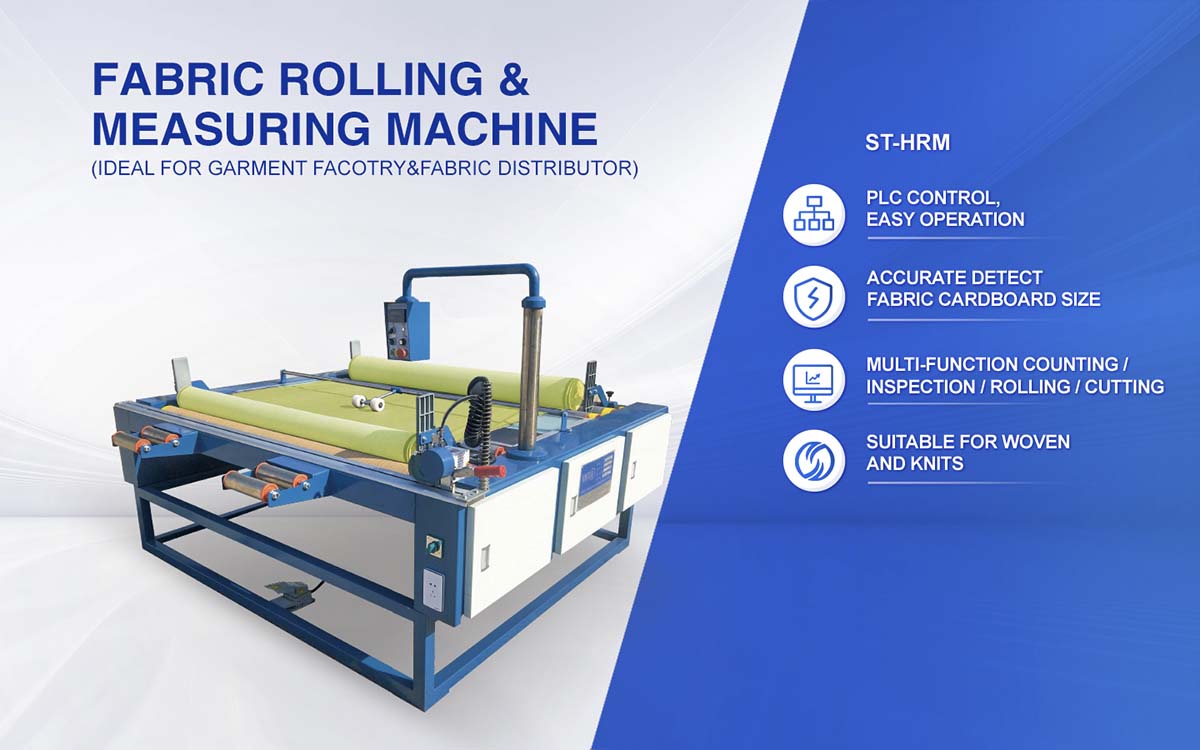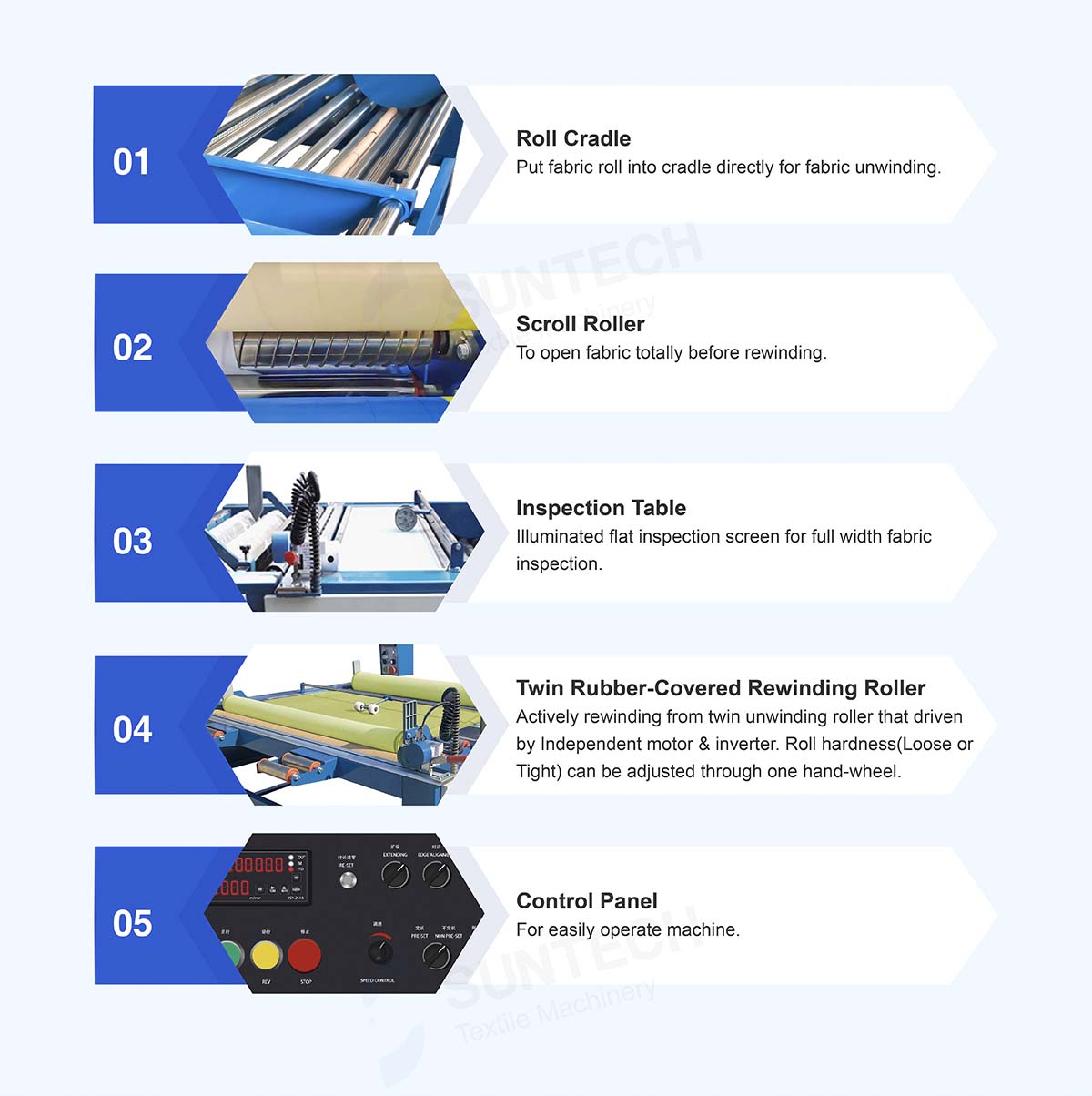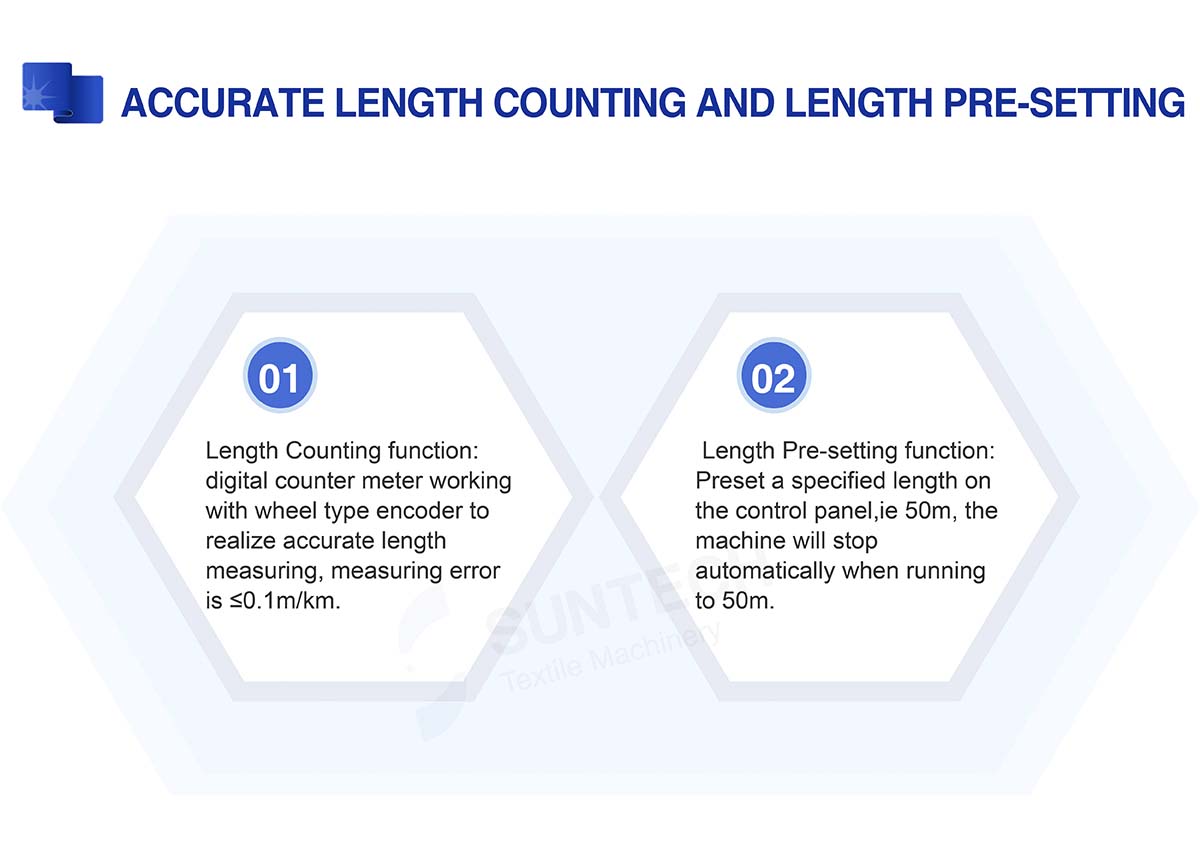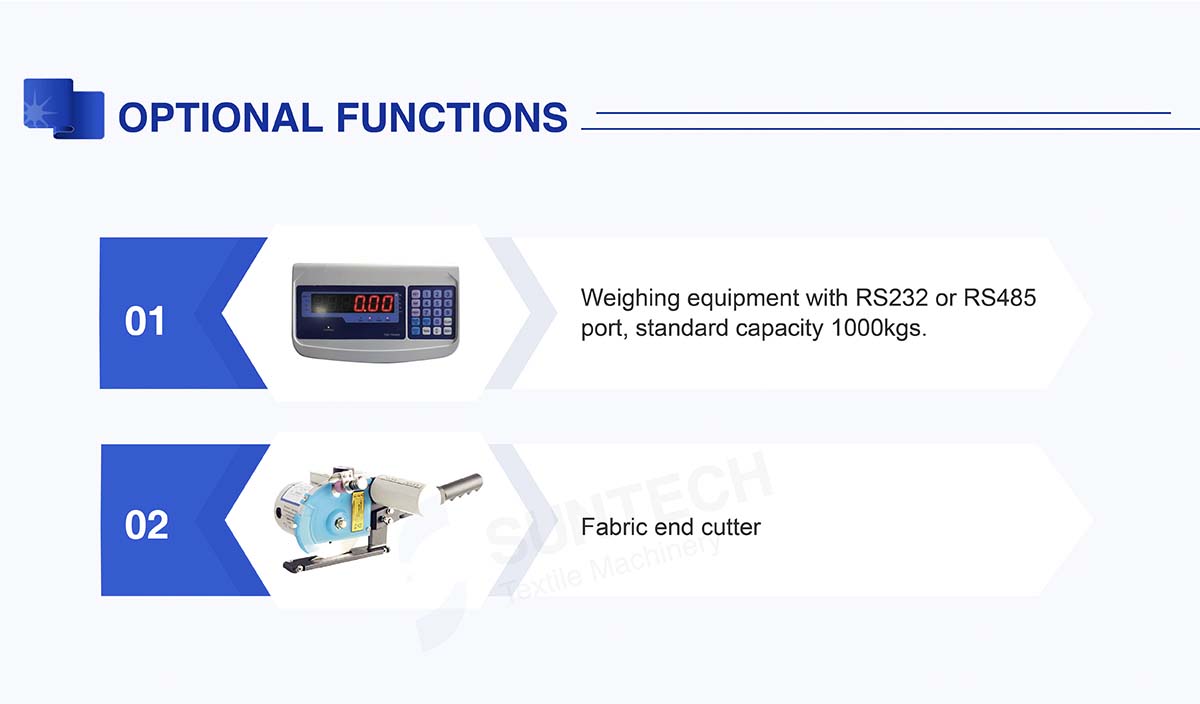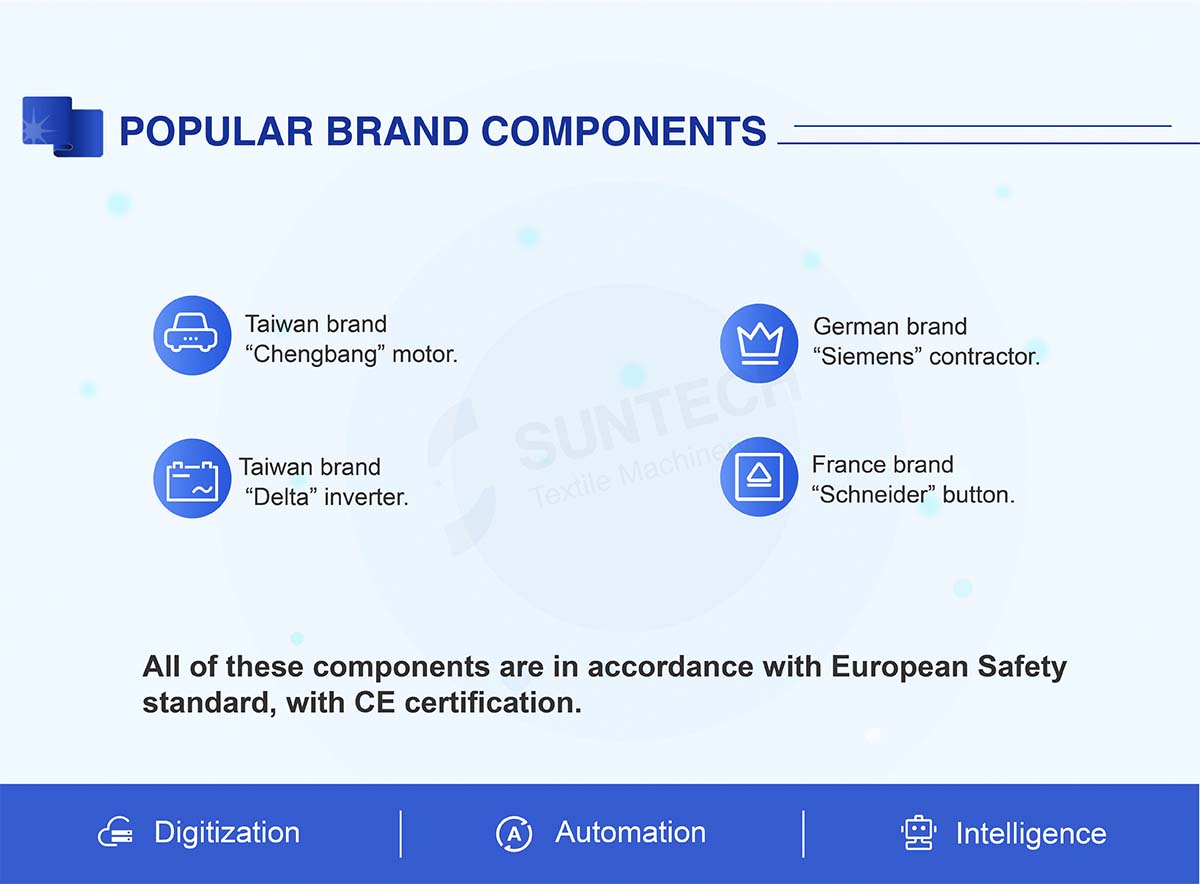 1) Accurate Length Counting.
- Meter and Yard can be chosen to read out;
- Length Preset Function.
- Counting Error: less than 0.1m/km
2) Full Width Fabric Inspection- with fixed flat inspection screen
3) Sturdy Roll Cradle for the coming fabric roll unwinding.
4) Consistent Roll Output- Roll hardness adjustable.
5) Movable wheels.
6) Foot Switch for easy Stop/Start controlling.
7) Linear Fabric End Cutter-Optional