ST-DFSM Automatic Tube-sewing Machine (Bag Sewing Machine):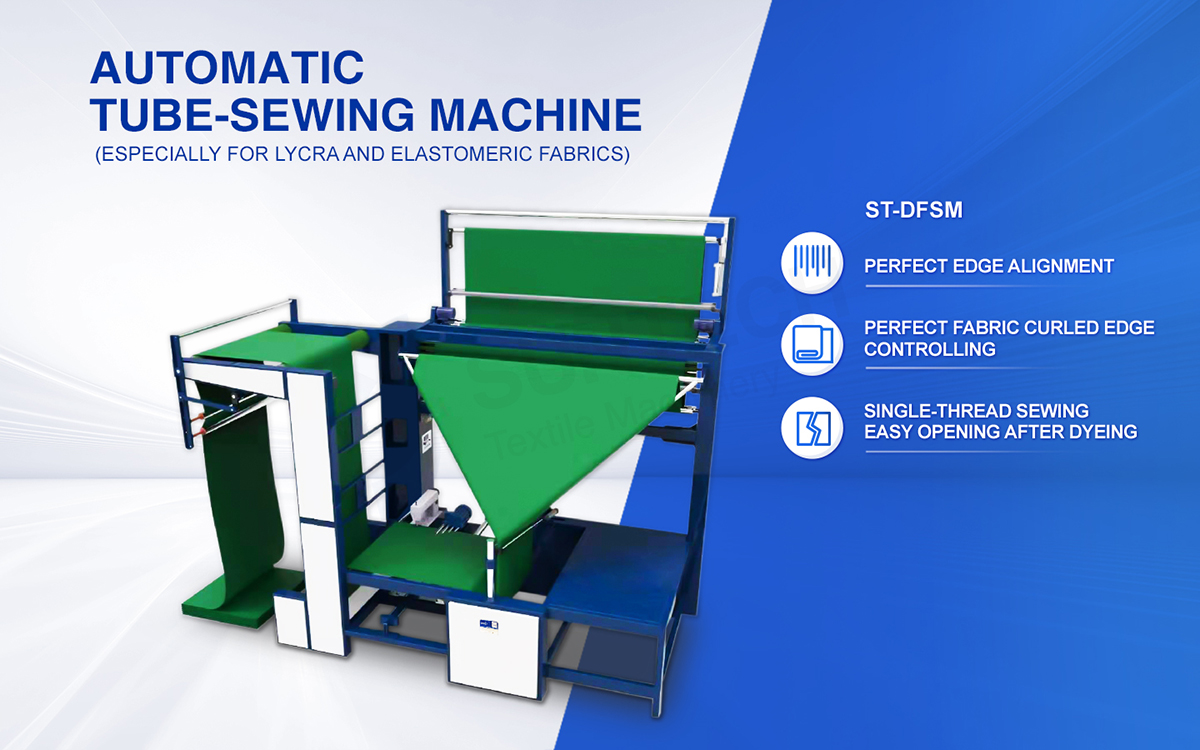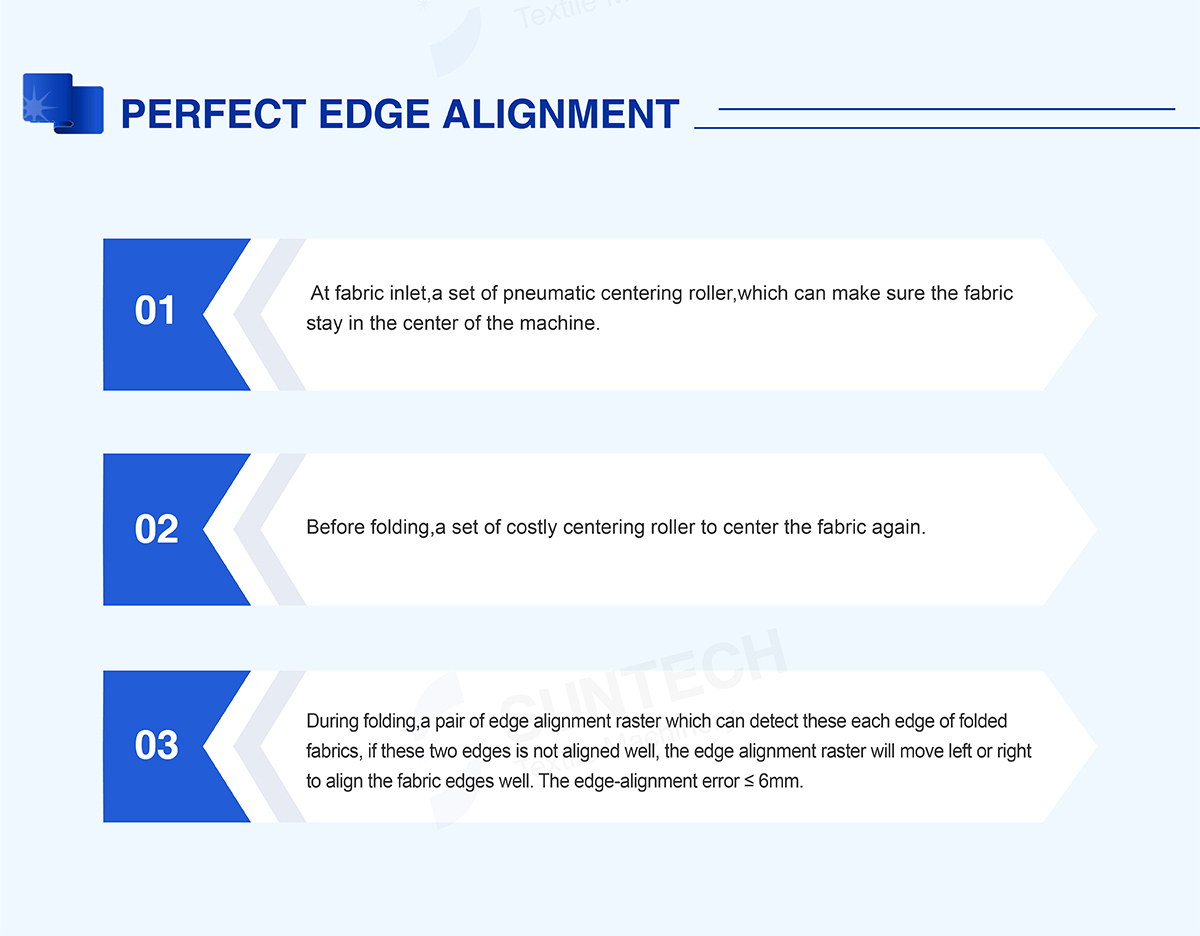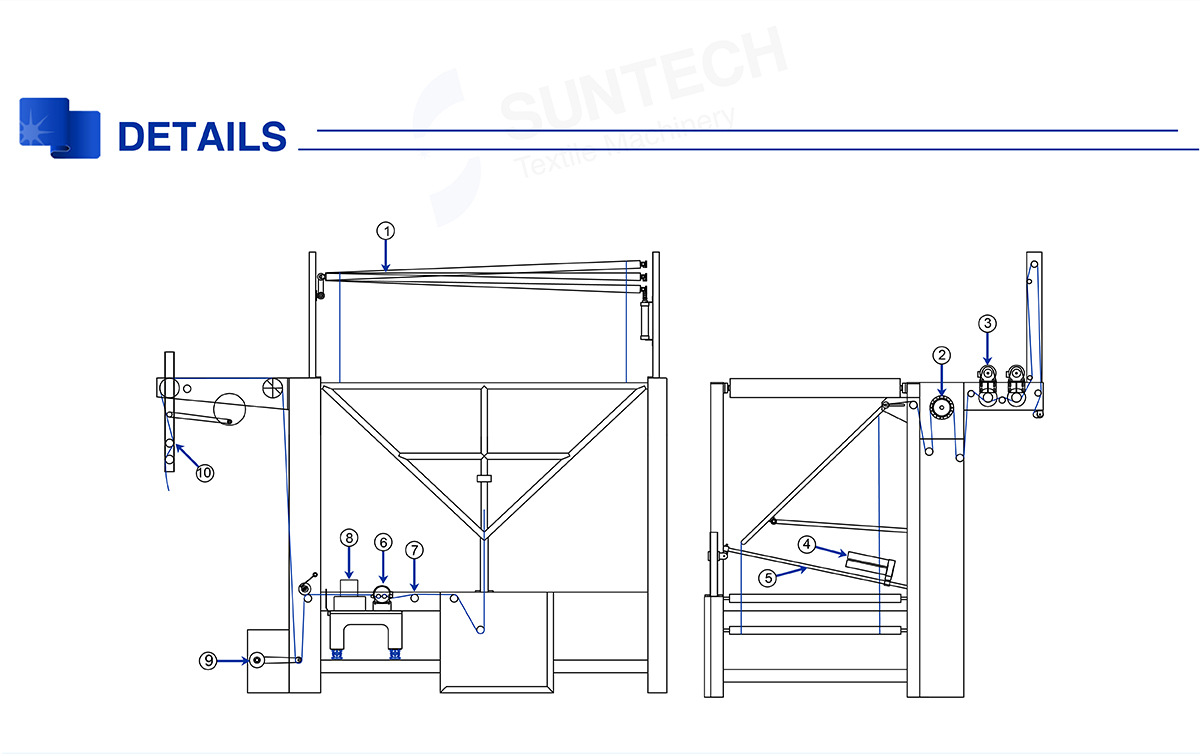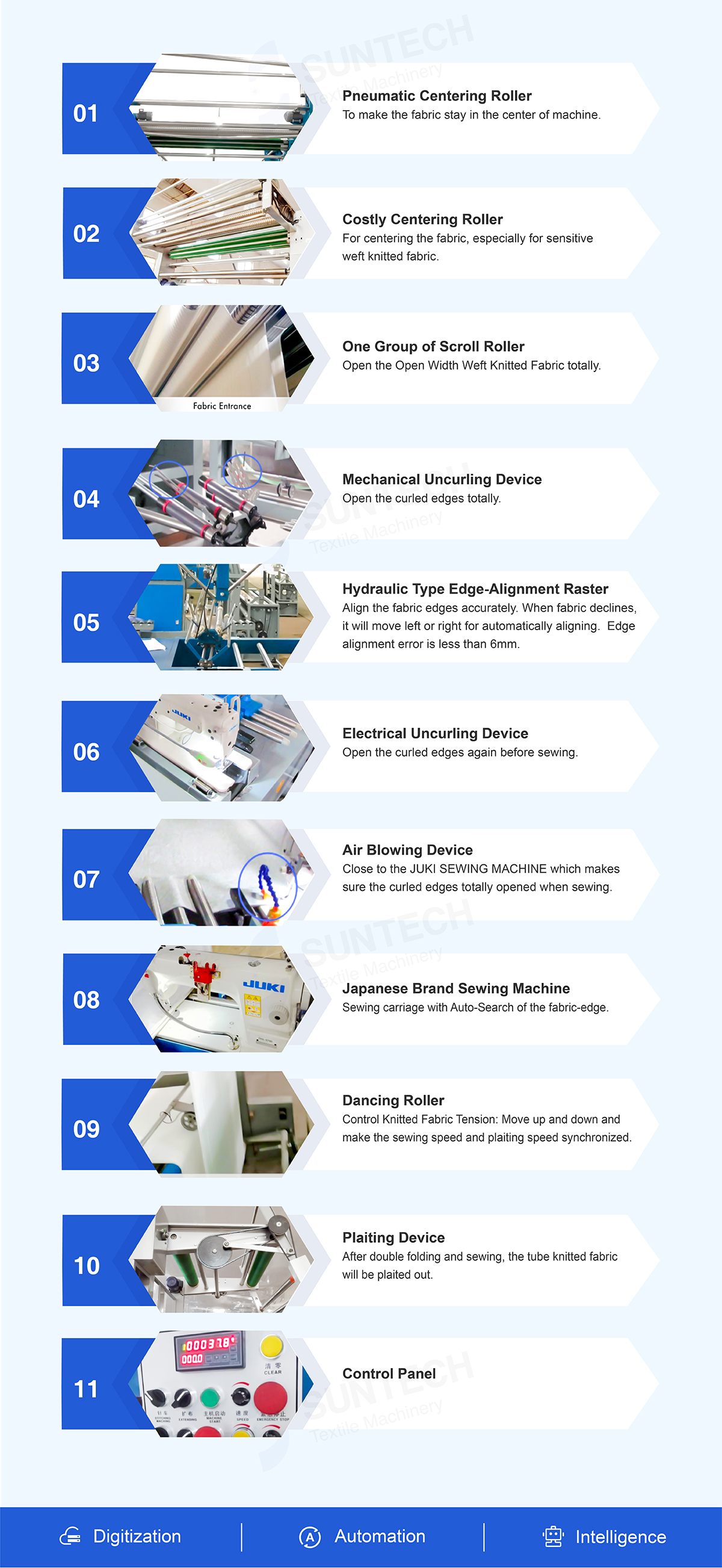 1). Doubling, sewing, plaiting any type of fabrics with inlet from plait/loose fabrics.
2). For proper folding, special systems for thin and sensitive fabrics as well as fabrics with curled edges.
3). PLC controlled for synchronized operation.
4). Automatic alignment of selvedge on the doubling triangle with very sensitive and precise photo-electric guide.
5). Sewing carriage with Auto-Search of the fabric-edge.
6). System of motorized drawing to avoid harmful skids for the seam.
7). Reliable measuring with electronic calibrated counter meter system.