At present, Suntech mainly provides the following series of products and production line solutions.
1.Classic series-textile machinery (textile machinery and equipment involved in the storage, handling, inspection, packaging and other links of finished fabrics);
mainly including fabric inspection machine, packaging machine, packaging inspection production line, tube-sewing machine,double folding lapping machine,double folding rolling machine,tubular fabric slitting machine, fabric cutting machine, fabric relaxing machine, fabric reversing machine, beam stacker, warp beam lift trolley,cloth roll doffing/dosing trolley and motorized a-frame tractor etc.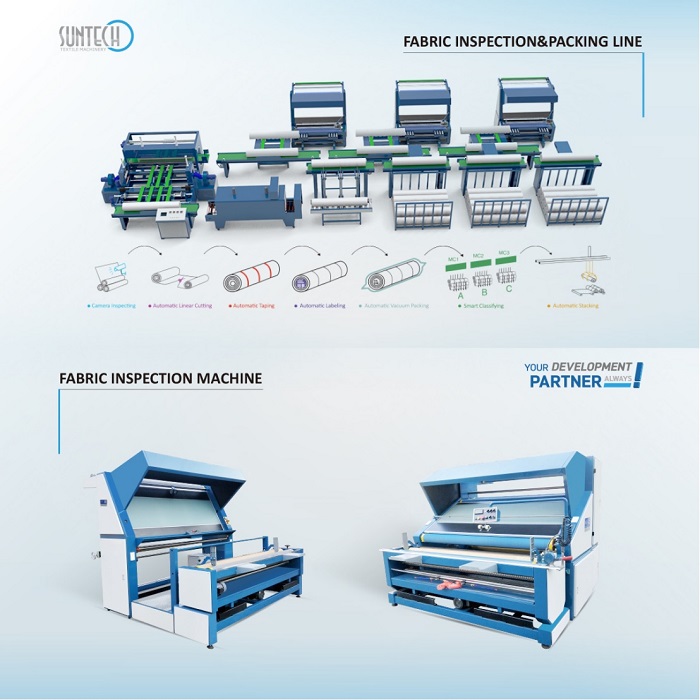 (Suntech fabric inspection machine)
2. Future series-intelligent robot (robot application, intelligent warehousing logistics system) Mainly include AGV, three-dimensional library, intelligent robot production program.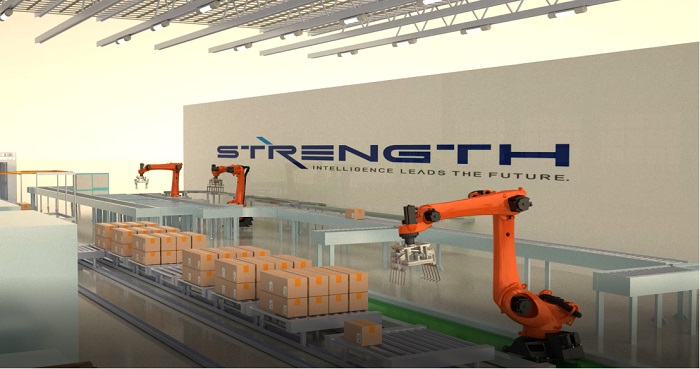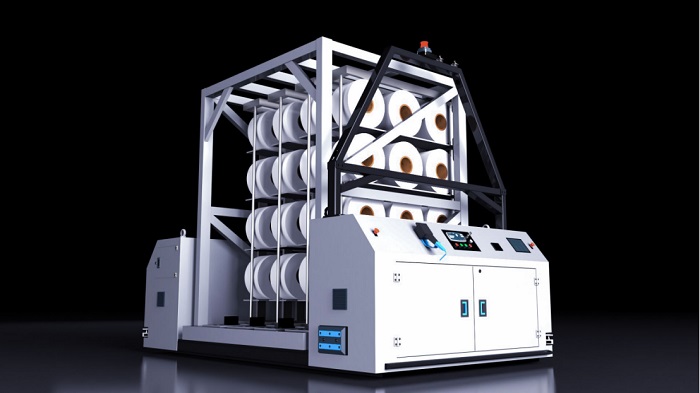 Customer praise case
Our customers are all over the world. We have more than 4,500 customers and 15,000 machine installation cases. We have a good reputation and high repurchase rate in Italy, Germany, Russia, the United States, Mexico, Brazil, Argentina, Colombia, Peru, Ecuador, Guatemala, Indonesia, Thailand, the Philippines, India, Pakistan, Bangladesh, Sri Lanka, Uzbekistan, Iran, Egypt, South Africa, Syria, Mauritius and other countries have agency networks.

1. Beam stacker case YUNUS:
YUNUS TEXTILE MILLS LIMITED, an old Pakistani customer who has cooperated with Suntech for more than 10 years, and Pakistan's leading home textile exporter, once praised Suntech as "the most intimate and reliable partner", and reached an in-depth strategic cooperation with us.
More than ten years ago, YUNUS was in the stage of business expansion. Since the original warehouse could no longer meet the storage and production needs of raw materials and finished products, temporary expansion of the warehouse and production workshop would not only increase costs, but also seriously affect production. schedule. Therefore, they seek textile storage solutions on the Internet, and the design concept of "small space and large capacity", suntech's classic product beam stacker, just meets their needs. Suntech provides professional and caring pre-sales consulting services, which are very fast and convenient. Achieve cooperation.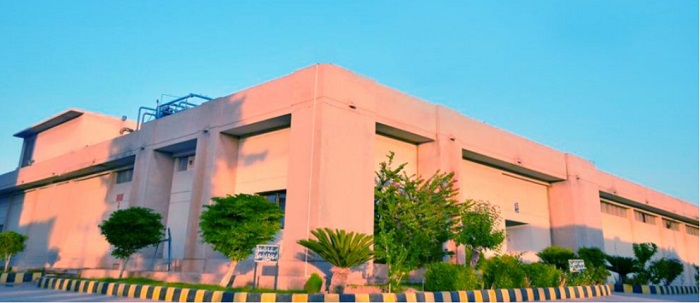 We have customized a batch of beam stackers with the shortest delivery time according to customer needs, and sent overseas engineers to provide technical support on site, teach customers how to operate and maintain, and promise a 12-month warranty period. Even if the warranty period expires, as long as the customer has any questions, We still provide after-sales consulting services as soon as possible. So it left a good impression of "reliable and caring" for customers. Later, YUNUS repurchased several beam stackers and recommended other peers to purchase beam stackers and other products from Suntech.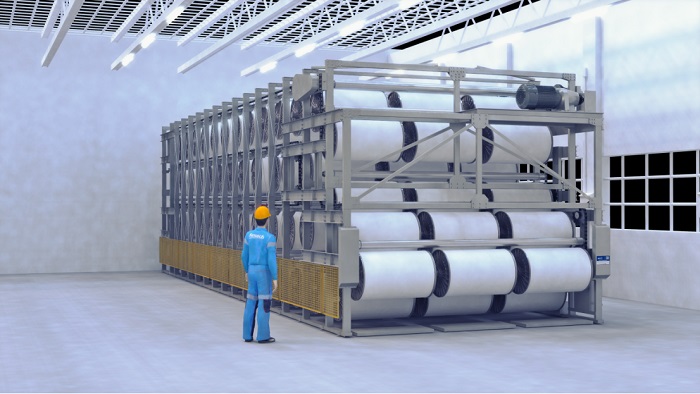 2. Beam stacker case ORTA ANADOLU ENIM:
Suntech's old customer, ORTA ANADOLU ENIM, is a well-known local textile multinational company in Turkey. Its textile products are spread all over the world, and it is a senior partner of many well-known brands. Due to the large scale of the company's textile production, textile equipment such as warp beams occupies most of the warehouse space for many years, and it even needs to rent several warehouses separately for storage of equipment. Equipment scheduling is difficult, which seriously affects the operation of production and increases storage costs.
In 2015, the company expanded its production scale. The existing warehouses could no longer store all the machinery and equipment, and there were no free warehouses nearby to rent out. If the entire relocation to a more remote warehouse would be very time-consuming and labor-intensive, the legitimate engineer Mr. Taner was unable to do anything. At the time, he learned from the Bahrain branch that Suntech can produce a product that solves the storage problem-beam stacker. If you own a beam stacker, you will not only need to expand the warehouse, but you can also save part of the warehouse space for production.
Mr. Taner immediately sent an email inquiry. After 2 months of communication and plan confirmation, the order was confirmed soon, but they were very worried about the installation and use of beam stacker. Suntech promised a 13-month warranty and sent overseas support engineers. Suntech engineers completed the installation and commissioning of the beam stacker on the day the beam stacker arrived, and taught customers how to use and maintain the beam stacker. The customer's services to the beam stacker and Suntech are both Very satisfied.
After beam stacker has been running for a period of time, it has greatly improved the customer's equipment scheduling efficiency. In order to express his gratitude, Mr. Taner specially recorded a promotional video. After this promotional video was uploaded to yotube, it had an explosive effect. After watching the video, many companies came to Suntech to order a beam stacker.
After that, Mr. Omer, the production manager of ORTA, went to TAYTESK in Algeria and DNM DENIM in Egypt as production manager in 2016 and 2019. During his tenure, he encountered storage expansion and mechanical scheduling problems, so he went to here again. The two companies recommended the purchase of Suntech's beam stacker.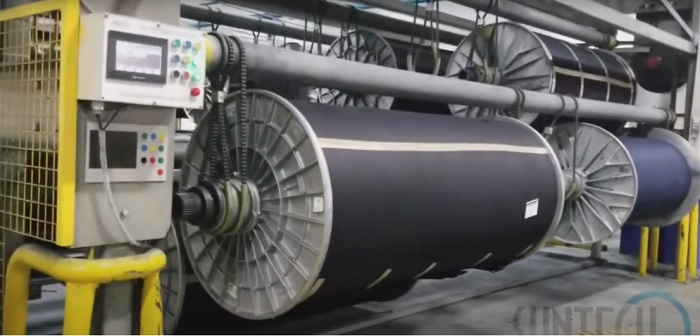 3. fabric inspection machine case Hayleys PLC:
HAYLEYS FABRIC PLC, a textile company controlled by Hayleys PLC, the largest conglomerate in Sri Lanka, once caused serious delays in the fabric inspection process due to employee holidays. The customer learned through the Internet that the intelligent fabric inspection machine produced by suntech can reach a speed of 120m/min. Above, the highest can reach 300m/min, the correct rate is more than 95%, and the missed detection rate and misjudgment rate is less than 5%, which can save half of the labor cost for textile enterprises. Therefore, the customer ordered an inspection machine with the mentality of trying. After the fabric inspection machine arrived, Suntech sent overseas engineers to install and debug it. Soon, the equipment was put into production. One piece of equipment was worth 5 fabric inspectors. The benefit was obvious. Hayleys sent a letter of thanks and purchased more Taiwan fabric inspection machine, and also recommend suntech's fabric inspection machine to peers.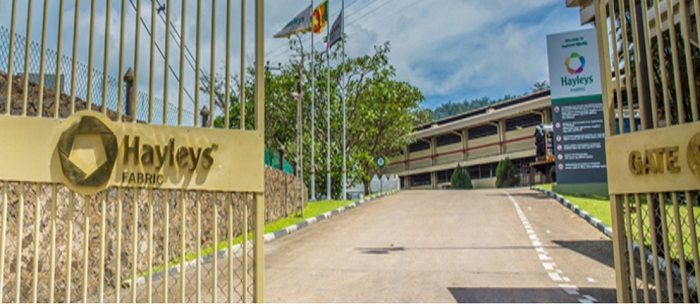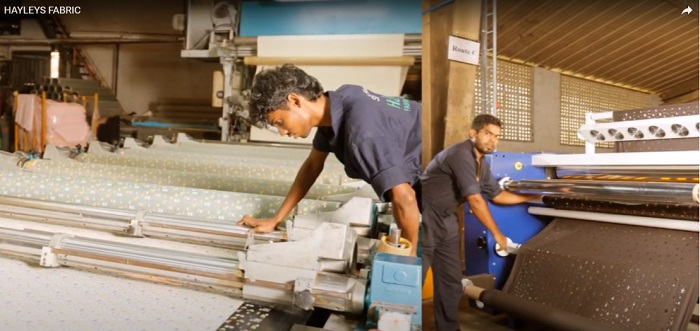 There are many customer cases of this kind. With 50 years of design experience and technology precipitation, Suntech has developed and designed various types of intelligent machinery with the standard of "precision and intelligent manufacturing". The return rate is extremely high, and it is well-known overseas and world-renowned. Welcome to inquire in detail.