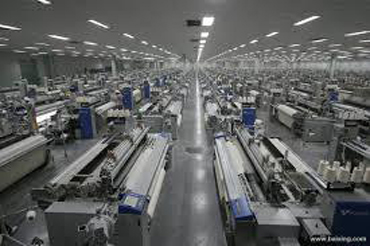 The textile industry of Indonesia could witness modest growth in 2013 due to several domestic challenges faced by the extile manufacturers including increasing cost of electricity and minimum wage of workers, coupled with the on-going economic crisis in the developed countries, such as the EU and the US.
Secretary General API(Indonesia Textile Association) Mr. Asep Setiaharij said that textile industry in Indonesia is in growing phase, however, since the crisis in developed countries, such as the EU and the US, has not yet fully recovered, their textile export activities will only rise not more than 5% compared to last year.
According to him, the increasing wage of workers and electricity cost affect the manufacturing cost of textile products. Some Asean countries are newly industrialized with garment industry as their starting point and as Indonesia has entire textile value chain, which not only produces garments but also textiles, we hope we will be able to export our textiles to garment manufacturing countries.
SUNTECH, is one of the leading designers & manufacturers on textile machines for weaving and finishing units, especially for Cloth Cutting Machines.