SUNTECH Open-width Tensionless Knitted Fabric Inspection and Rolling Machine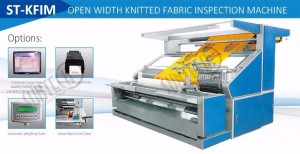 ST-KFIM is applicable for a wide range of fabrics, from tension-sensitive lycra fabrics to stable woven, technical and upholstery materials. This Fabric Inspection and Rolling Machine can be supplied to operate from plait/loose fabrics to roll, or with various other fabric inlet or outlet options.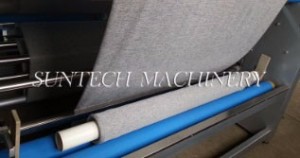 Twin Rewinding Roller
Active unwinding by motor driven twin roller.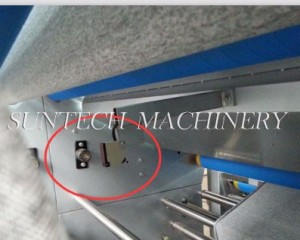 Fabric End Stop Sensor
It will allow for continuous fabric inspection, from one piece of roll to next, no need to feed fabric again.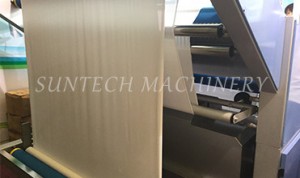 Dancing Roller
The dancing roller is specially designed for tension control. It will move up and down to control the fabric tension.
Suppose the speed of feeding and re-winding are not synchronous, the potentiometer installed on one side of dancing roller will send signal to the inverters on the feeding position and rewinding position and inverters will adjust the speed to the same.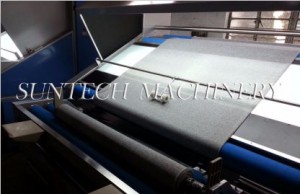 Full Width Fabric Inspection
60 degree fixed angle inspection screen which has been erified thousand times to prove to be the most suitable angle for knitted fabric.It has the least influence for fabric tension.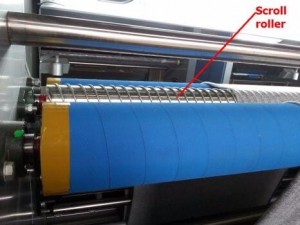 Scroll Roller
Three sets of Scroll Roller and One set of Air-blowing device to control fabric curled edges.
1. Before inspection table, the scroll roller will make fabric open totally when inspection.
2. After inspection, the scroll roller will open fabric curled edges again to make sure a accurate edge-align.
3. Before rewinding, the scroll roller & Air-blowing device will once more open fabric and eliminate crease for perfect roll generation.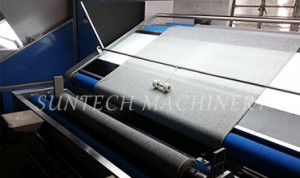 Digital Counter Meter
Meter(M) and Yard(YD)can be chosen to read out;
Also the Digital Counter Meter also have the pre-set function. Means if you need 100 m, you pre-set the length on the counter meter. When arrives 100m, the machine will stop automatically.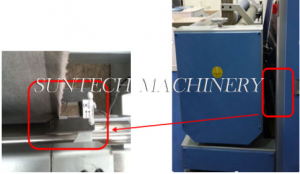 Edge-alignment Sensor
Edge Alignment Photo Sensor will align the fabric edges accurately. When fabric declines, the rewinding station will move left or right for aligning.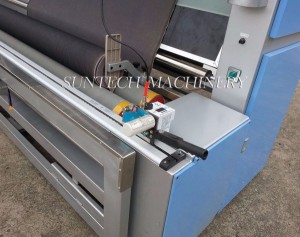 Twin Unwinding Roller
Consistent roll output by actively surface rewinding with twin rubber-covered roller.
The roll compact could be adjust due to different ratio of the rollers. You could adjust the roll hardness (Loose or Tight) through the hand-wheel.