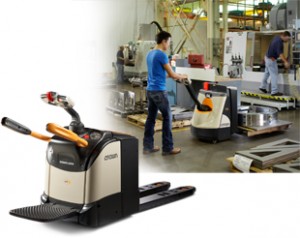 Pallet Trucks: Robust – Reliable – Preferred
Life's tough for pallet trucks. They must manoeuvre in tight spaces, withstand impacts, deliver power on demand and give operators controlled performance.
Pallet trucks for any application
There is a pallet truck to fit any need with capacities from 1.6 to 2.5 tons and advanced features such as electronic steering, programmable performance, shock reducing operator suspension system, braking and sealed high-frequency charger.
The Pallet Truck Series is truly the "workhorse of the warehouse". This pallet truck has precise and efficient controls, a responsive AC drive motor and robust components to face a variety of challenges. The high lift pallet truck model offers additional flexibility for special applications.
For even bigger demands, the Pallet Truck Series has the strength, power and speed to handle heavier load weights and the most extreme environments.
This article comes from CROWN edit released