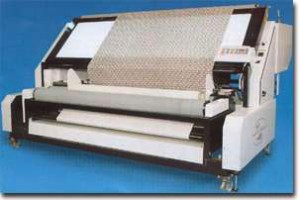 The KONSAN Lap-Operating Fabric Inspection and Measurement Machines have been designed and produced in order to prevent problems and cost increases that may arise in sewing departments of apparel industry due to production faults in the fabric.
This fabric measuring and inspection machine is suited for tubular fabrics and lapping. It can handle rolls up to 300 lbs with a maximum roll diameter of 16″. It has multi-mode operation including roll-to-roll, roll-to-lap, lap-to-roll, & lap-to-lap.
When required the KONSAN Lap-Operating Type Fabric Inspection Machine is produced with edge following aligning photcells for obtaining the maximum use of fabric.
Illuminated bottom screen and illumination from above provides an easy control of fabric.
Operating Mode 1 : Roll to Roll (for the side-inside rolls)
Setting Point
Choose
Loading Fabric
Shown Below (Figure 1.0)
Operating Mode Selector Switch
Normal Mode
Lapping Mode Arm
Normal Mode
Feeding Rollers Direction Selector
Switch
Side-inside mode
Tension Adjustment Knob
Between 2-5
Edge Alignment Photocells
On the front group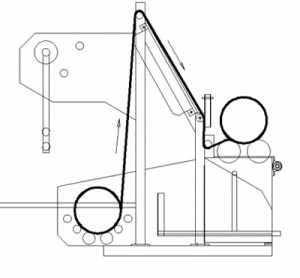 Figure 1.0: Roll to Roll (for the side-inside rolls)
Operating Mode 2 : Roll to Roll (for the side-outside rolls)
Setting Point
Choose
Loading Fabric
Shown Below (Figure 1.1)
Operating Mode Selector Switch
Normal Mode
Lapping Mode Arm
Normal Mode
Feeding Rollers Direction Selector
Switch
Side-outside mode
Tension Adjustment Knob
Between 2-5
Edge Alignment Photocells
On the front group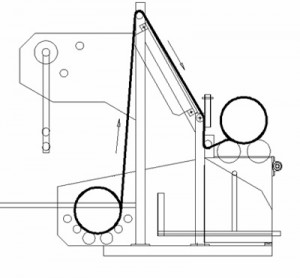 Figure 1.1: Roll to Roll (for the side-outside rolls)
Operating Mode 3: Lap to Roll
Setting Point
Choose
Loading Fabric
Shown Below (Figure 1.2)
Operating Mode Selector Switch
Normal Mode
Lapping Mode Arm
Normal Mode
Feeding Rollers Direction Selector
Switch
**********
Tension Adjustment Knob
Between 2-5
Edge Alignment Photocells
On the front group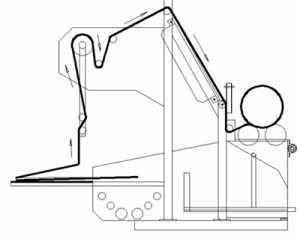 Figure 1.2: Lap to Roll
Operating Mode 4: Roll to Lap
Setting Point
Choose
Loading Fabric
Shown Below (Figure 1.3)
Operating Mode Selector Switch
Lap Mode
Lapping Mode Arm
Lap Mode
Feeding Rollers Direction Selector
Switch
**********
Tension Adjustment Knob
Between 6-9
Edge Alignment Photocells
On the Main Body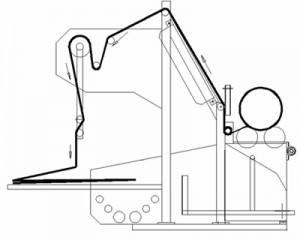 Figure 1.3: Roll to Lap
Operating Mode 5: Lap to Lap
Setting Point
Choose
Loading Fabric
Shown Below (Figure 1.4)
Operating Mode Selector Switch
Lap Mode
Lapping Mode Arm
Lap Mode
Feeding Rollers Direction Selector
Switch
**********
Tension Adjustment Knob
Between 6-9
Edge Alignment Photocells
On the Main Body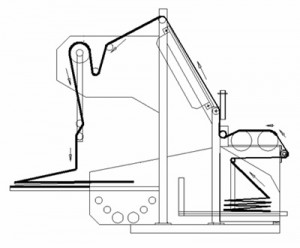 Figure 1.4: Lap to Lap
This article comes from JESSE J. HEAP & SON edit released